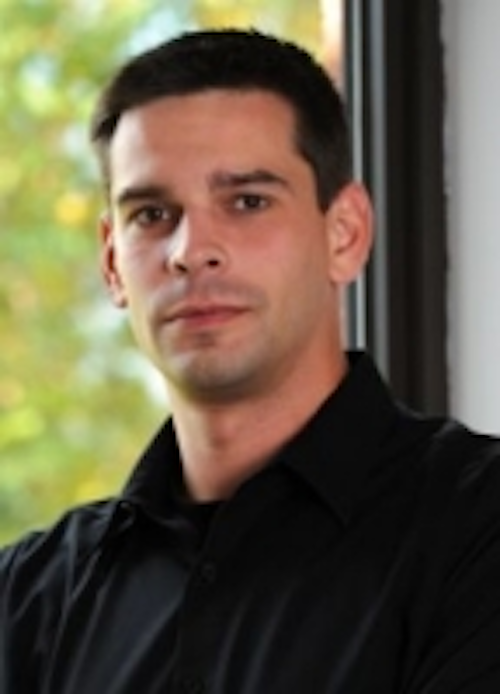 The following is a discussion with John Butler, Sales Manager, Pleora Technologies Inc.
Name: John Butler
Company: Pleora Technologies Inc.
Title: Manager, Sales

What is your latest product and for what reason was it developed?
Our latest product is the iPORT CL-U3 external frame grabber. This plug and play product converts an existing Camera Link Base or Medium camera into a USB 3.0 camera and streams USB3 Vision-compliant video directly to an existing port on a computer platform. This eliminates the need for a PCIe or PC Card frame grabber at the endpoint to capture data.
As a result, designers can reduce system costs and are able to choose from a wider range of small form-factor computer platforms, such as laptops, embedded PCs, single board computers, and tablets. The CL-U3 was developed as part of our growing portfolio of USB3 Vision and GigE Vision-compliant video interfaces, including external frame grabbers and embedded hardware.
Are market changes affecting your product development, and if so, how?
Absolutely. We are seeing an increasing shift away from traditional PC infrastructure towards smaller, more power-efficient embedded and compact computers. However, as form factors shrink there is often no room to support expansion boards, such as an internal frame grabber. Instead, standards like GigE Vision and USB3 Vision allow the use of ports already built into these smaller computing platforms for video transfer and device control.
Additionally, R&D budgets are more closely monitored than in past years and many of our customers must maximize the value of their R&D investments. Software development is a substantial component of many projects, and we see a number of situations where our customers have to support multiple software APIs within their application. This can be costly from both development and time-to-market perspectives.
Recognizing this, our product development is focused on providing our customers with the ability to easily consolidate and integrate multiple interface types into a single, common environment, be it GigE Vision or USB3 Vision. We then couple this with a unified API that supports both interface standards and is compatible with a wide array of operating systems and processor types. Customers can use our API with any Pleora products or vision-standard compliant third party devices, resulting in shorter design cycles and reduced maintenance while preserving their ability to choose a camera from almost any vendor.
In which areas or applications do you see the most growth?
Diagnostic imaging is a major focus area for us today, with digital solutions replacing analog and film-based technologies. This is especially evident in developing countries, where there is increasing demand for more modern medical imaging equipment. In these applications, a film-based X-ray panel in a C-arm, for example, is being replaced with a digital flat panel detector, or an FPD. Embedded video interface hardware allows designers to easily integrate GigE Vision-compliant video connectivity into FPDs, with numerous manufacturers now offering digital panels that fit into existing systems as a direct drop-in replacement for film-based panels. In systems where images are being sent from a FPD over an existing legacy interface, such as Camera Link or LVDS, integrators can use an external frame grabber to convert images into a GigE Vision-compliant video stream.
There is also a drive towards more cost-effective, easier to use solutions for medical imaging. For example, microscopy systems using Camera Link cameras required specialized cabling and a PCIe frame grabber to capture images at the computer. Alternatively, the iPORT CL-U3 can convert these images into a USB3 Vision video stream that is transmitted over a USB 3.0 cable directly to a port on a laptop. Designers can preserve existing cameras, sensors, and optics, while benefitting from a wider choice of computing platforms and simplified cabling.
Page 1 | Page 2