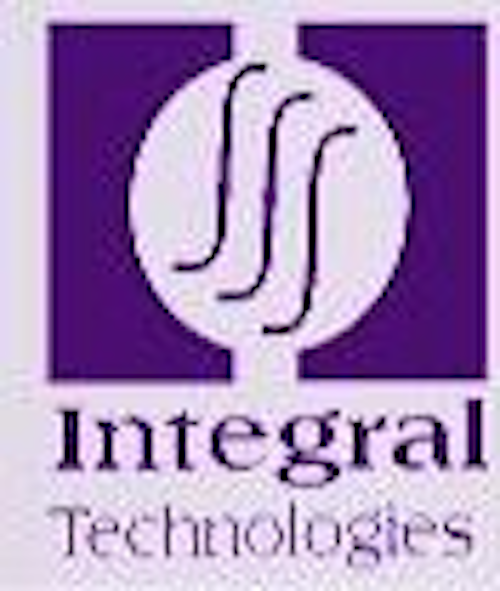 Based on COM Express compact CPU cards, the IT-CE210 (single-core E6XX Intel Atom), IT­CE315 (Intel i7) and IT-CE410 (dual-core N2600/D2600 Atom), the CS30 and CSPRO30 fanless industrial vision platforms are designed around a small footprint (180 x 100 mm) carrier card and enclosure, providing two- or four-port USB 3.0 interfaces; four USB 2.0 interfaces; dual 1-Gbit LAN; GPIO; COM ports; and mSATA, eSATA, and 2.5-in. SATA hard drive. An optional Mini PCIe site and SIM card socket will enable the integration of the CS30 or CSPRO30 in applications requiring wireless support on GSM, 3G, or 4G networks.
Integral Technologies
Laval, QC, Canada
-- Posted by Vision Systems Design
View More Vision+Automation Products
Locate a vendor or system integrator in our Online Buyer's Guide
---
NEW PRODUCT PRESS RELEASE
INTEGRAL TECHNOLOGIES INTRODUCES A FANLESS, SCALABLE, COMPACT USB 3.0-CENTRIC INDUSTRIAL VISION PLATFORM
LAVAL,QC: Integral Technologies is announcing a new rugged and fanless industrial USB 3.0-centric compact vision platform called the IT-CS30 and IT-CSPRO30, supporting the USB 3.0 interface, and other related industrial standards.
Based on its COM Express compact CPU cards, the IT-CE210 (single-core E6XX Intel ATOM), IT­CE315 (Intel i7) and IT-CE410 (dual-core N2600/D2600 Atom), the CS30 and CSPRO30 are designed around a small footprint (180mm x 100 mm) carrier card and enclosure, providing two or four-port USB 3.0 interfaces, 4 USB2 interfaces, dual 1 Gb LAN, GPIO, COM ports, mSATA, eSATA and 2.5" SATA hard drive, in a palm-of-your-hand industrial form factor.

An optional Mini PCIe site and SIM card socket will enable the integration of the CS30 or CSPRO30 in applications requiring wireless support on GSM, 3G or 4G networks.
The IT-CE3.0 has a height of 54 mm and supports the Intel ATOM embedded processors. The IT-CEPRO3.0 has a height of 86 mm and supports the Intel i7 Embedded processors.
Industrial temperature or commercial support are available depending on the CPU option. Application-specific carrier options are also available upon request. For more information, please contact: francois.bertrand@integraltek.com.
About Integral Technologies
Based in the Montreal area for the last 15 years, Integral Technologies is serving customers in the industrial and embedded market places.

Integral Technologies is a General Member of the Intel Embedded Alliance, a community of embedded developer and solutions provider.
SOURCE: Integral Technologies