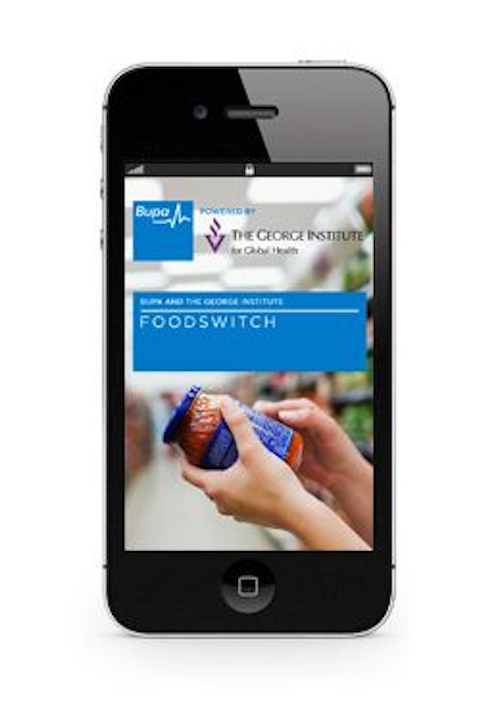 An Australian iPhone app has been launched to help shoppers make healthier food choices in the supermarket and reduce high levels of fat, salt, and sugar in their diets.
By simply scanning the barcode of Australian packaged foods using an iPhone camera, shoppers will receive nutritional advice via the FoodSwitch app.
"Australians can now scan barcodes, see what's in a food, and switch to a healthier choice in an instant," says Professor Bruce Neal, a senior director from The George Institute for Global Health at the University of Sydney (Sydney, Australia) where the app was developed.
The app makes recommendations based on the nutritional value of more than 20,000 packaged food products found in Australian supermarkets and is underpinned by more than three years of research by food and health policy experts from The George Institute.
The app was developed as part of a partnership with Bupa, one of Australia's leading healthcare organizations.
-- By Dave Wilson, Senior Editor, Vision Systems Design