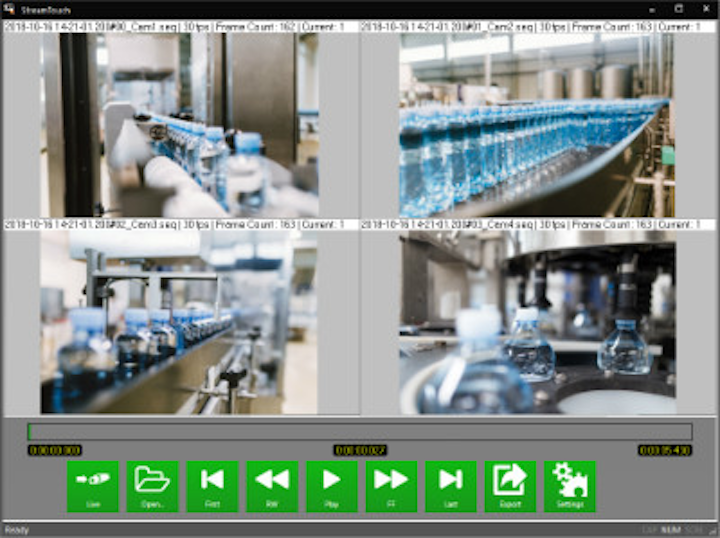 StreamTouch digital video recording software from NorPix is designed to work with touch screens or mice, is designed with an easy to use GUI, and features high-speed recording. The software is designed for multiple camera acquisition and has a laptop-based solution available.
StreamTouch features the Pre/Post module that allows users to set a trigger event to begin a capture sequence and the ability to add event markers to footage based on trigger events. According to NorPix, StreamTouch is ideal for troubleshooting factory automation, and features web break monitoring systems for production lines.

To Learn More:
Contact: NorPix
Headquarters: Montreal, Canada
Product: StreamTouch digital video recording software
Key Features: Designed for multiple-camera input, touchscreen/mouse interface, trigger-based recording capability.
What NorPix says:
View more information on StreamTouch digital video recording software.
View More Products | Locate a vendor or system integrator | Receive e-mail updates
Share your vision-related news by contacting Dennis Scimeca,Associate Editor, Vision Systems Design

To receive news like this in your inbox, click here.
Join our LinkedIn group | Like us on Facebook | Follow us on Twitter