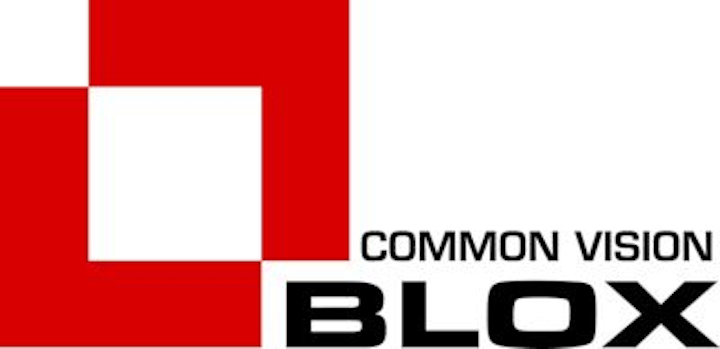 CVB 2017, the latest release of Stemmer Imaging's Common Vision Blox (CVB) imaging software, offers several new features of Windows, Linux, and Linux on ARM platforms. New features or functionality in the Windows version include the following:

Image Manager and CameraSuite

A new device query interface allows discovery of GenICam camera without a configuration file as well as non-streaming GenICam devices such as strobe controllers. It also allows users to query the installed drivers for non-GenICam devices.
New tutorials and source code for parallelization have been added.
Automatic licensing of CameraSuite via the internet eases set-up
The GenICam grid now supports WPF for cleaner, more modern user interfaces.

Polimago pattern recognition has been optimized to improve learning and runtime speeds up to a factor of two.
GigE Vision Server now supports RGBA, BGRA, and BGR color-plane formats.
New features on Linux and Linux on ARM platforms include support for Ubuntu 16.04, in addition to Ubuntu 12.04. Ubuntu 16.04 is the current long-term support releases of Ubuntu and is supported on 32-bit and 64-bit platforms on both Intel and ARM architectures. Additionally, CVB can now also be used with aarch64 devices such as the NVIDIA Tegra X1 and Snapdragon 810, thanks to ARM 64-bit support.
To Learn More:

Contact: STEMMER IMAGING
Headquarters: Puchheim, Germany
Product: Common Vision Blox machine vision software
Key Features: New functionality for Image Manager and CameraSuite, Polimago pattern recognition, and GigE Vision server (Windows), support for Ubuntu 16.04 and aarch64 devices (Linux/Linux on ARM).
What STEMMER says:
View more information on Common Vision Blox.
View More Products| Locate a vendor or system integrator | Receive e-mail updates
Share new products that you think are particularly interesting or helpful by contacting James Carroll, Senior Web Editor, Vision Systems Design.
Join our LinkedIn group | Like us on Facebook | Follow us on Twitter
Learn more: search the Vision Systems Design Buyer's Guide for companies, new products, press releases, and videos