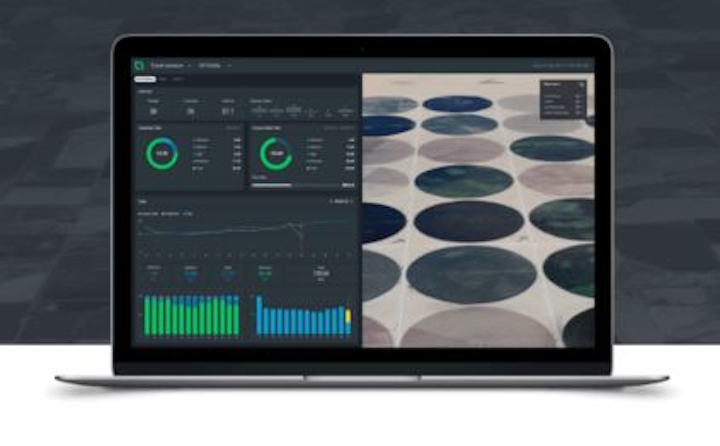 Prospera—an agricultural technology, or 'digital farming' company that utilizes advanced data analytics, computer vision, and artificial intelligenceto transform and enhance farm production—has received $15 million in a Series B funding round led by Qualcomm Ventures.
After this funding round, which also included Cisco Investments, ICV, and existing investor Bessemer Venture Partners, the total investment in the company is at $22 million.
Prospera explains that its digital farming system aims to collect, digitize, and analyze vast amounts of farm data and optimize all aspects of production, from agronomy to labor management. It also enables agro-businesses to turn their farms into fully digital plants, with tighter control, higher productivity, and more predictable output, according to the company.
"Prospera changes our world in the simplest terms; it transforms the way our food is grown," said Adam Fisher of Bessemer Venture Partners, an early investor in the company who participated in the latest round. "Digitizing farm production will be essential to meeting the challenges of feeding a rapidly growing population, with ever increasing demands for quality and reliability. We are excited to work with Prospera's team as they continue to expand their leadership in the space."
The technology begins with a solar-powered sensor module that may include an RGB camera, a multispectral camera, a hyperspectral camera, and a video camera, according to a patent filed by the company. In addition to the sensor module, a micro weather station and soil probes, as well as a scouting app that digitizes agronomical inspections, are included. Additionally, a hub integrates data from sensors and sources. After a sensor module (or modules) are installed, the Prospera system monitors crops 24 hours a day, 7 days a week.
Field images are analyzed with convolutional neural networks to identify pests and diseases, monitor agro-technical activities, and collect yield data. Deep learning techniques are used to solve multi-dimensional planning and assignment NP-optimization problems across massive data sets, according to Prospera. Insights are then extracted from multiple data sources that are harmonized in an advanced big data framework.
Prospera—which is already working with some of the most-recognized growers in the world—will use the new funds to accelerate its global expansion and broaden its services to different crops in both indoor and outdoor environments.
"This is an exciting time to create data analytics solutions, with the agriculture industry on the precipice of a giant step forward," said Daniel Koppel, Prospera Co-Founder and CEO. "While the Agriculture industry has been somewhat slow to adopt information technologies, it is now closing the gap with state-of- the-art data processing tools, artificial intelligence, and machine learning."
He continued, "We're excited to lead this paradigm shift. We help our customers surf the tide of digitalization, and become connected, agile, and data-driven businesses that can more efficiently meet the ever- increasing demand for their produce under constantly changing market conditions. We are happy to have the resources to reach more growers worldwide, and grateful to receive such a vote of confidence from industry titans like Qualcomm Ventures, Cisco, and Bessemer and experienced agritech investors like ICV."
View more information on Prospera Technologies.
Share your vision-related news by contacting James Carroll, Senior Web Editor, Vision Systems Design

To receive news like this in your inbox, click here.