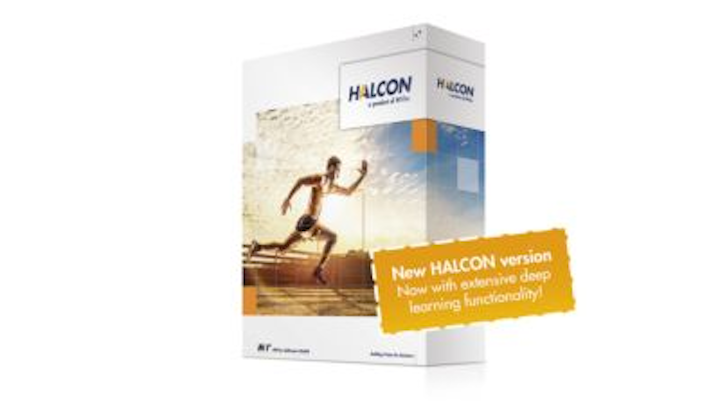 Later this year, MVTec Software will release a new version of its HALCON software that offers a set of functions for the use of deep learning, integrated into a standard machine vision software library.
The new software paves the way for the wide use of self-learning machine vision technology based on artificial intelligence and will enable users to "achieve more robust classification results faster and more easily," according to the company. With the forthcoming releases, customers can conduct training of convolutional neural networks (CNNs) based on deep learning algorithms. The trained networks can then be used to automatically classify the image data corresponding to the pre-defined classes.
Johannes Hiltner, product manager HALCON at MVTec, commented on the news: "With the new HALCON version, we are specifically addressing a current trend and strong market need for machine vision. By using their self-trained networks, customers save a great deal of effort, time, and money."
He continued, "For example, defect classes can be identified solely through reference images. Tedious programming for identifying different defect classes is therefore no longer necessary. In the industrial machine vision environment, deep learning is mainly used for classification tasks which appear in many."
View more information onHALCON machine vision software.
Share your vision-related news by contacting James Carroll, Senior Web Editor, Vision Systems Design

To receive news like this in your inbox, click here.
Join our LinkedIn group | Like us on Facebook | Follow us on Twitter