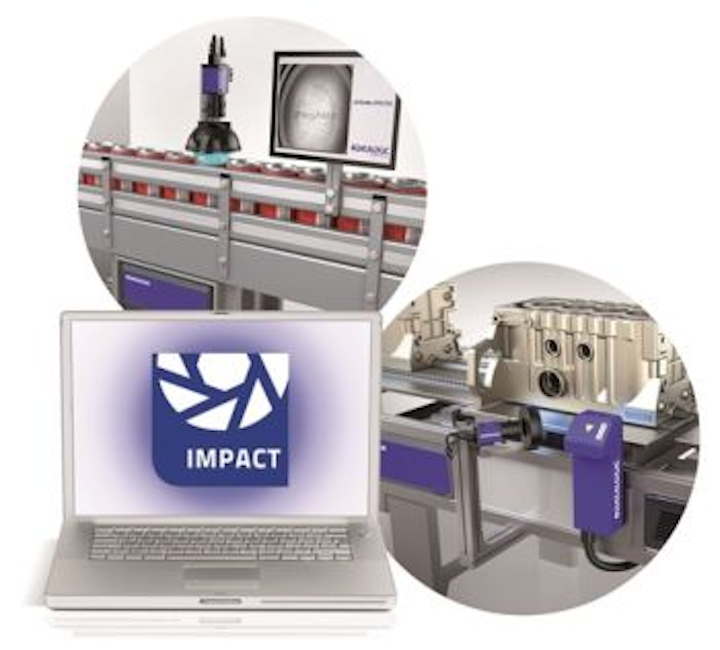 Version 11.11 of Datalogic'sIMPACT machine vision software features a new advanced optical character recognition (OCR) capability, which the company says provides an intuitive vision tool for challenging OCR applications. The OCR tool enables the reading of challenging alphanumeric strings printed over labels of directly marked parts into industrial products, including in difficult conditions such as non-uniform background, variable light conditions, and curved surfaces. It is also able to read ink-jet printed dot matrix codes and embossed character (raised or lowered) on product surfaces and also features quick font and characters training and easy database management and string verification modes, according to Datalogic. The new OCR tool is supported by MX-E and MX-E vision processors from Datalogic and enables users to create an OCR inspection in just a few steps.
The Vision Show 2018 booth number: 232
To Learn More:

Contact: Datalogic
Headquarters: Bologna, Italy
Product: OCR tool in IMPACT machine vision software
Key Features: OCR of hard to read characters (low contrast, ink-jet dot matrix printed, embossed, or engraved), intuitive settings featuring quick character training and easy font management database.


What Datalogic says:
View more information onthe OCR tool.

View More Products| Locate a vendor or system integrator | Receive e-mail updates


Share your vision-related news by contacting James Carroll, Senior Web Editor, Vision Systems Design

To receive news like this in your inbox, click here.
Join our LinkedIn group | Like us on Facebook | Follow us on Twitter