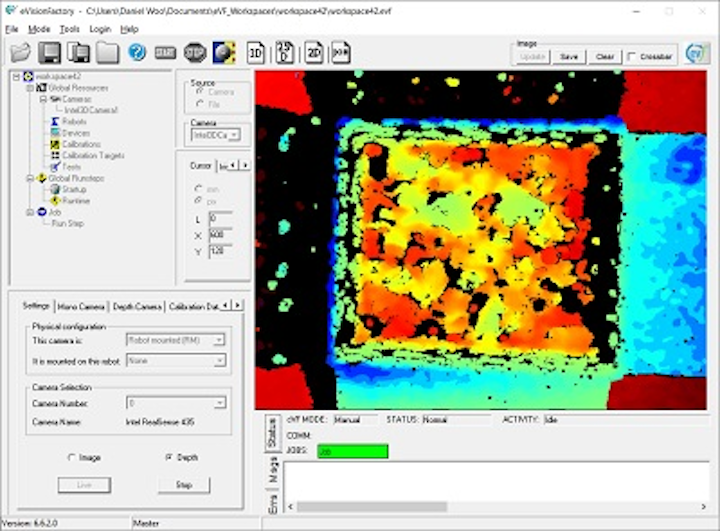 At The Vision Show 2018, Robotic VISION Technologies (RVT) will be demonstrating its new random bin picking algorithm for the small-to-medium enterprise market. RVT has adapted the algorithm used in its industrial eVisionFactory software platform to give collaborative robots the ability to identify, handle, and organize equipment. This new version, called CollaborativeVisionFactory RBP (cVF RBP), is being demonstrated with a Universal Robots robot.
Additionally, the software comes with the new Intel RealSense depth camera. Interested companies are invited to send RVT their parts for a customized demonstration of pick-and-place speed.
The Vision Show 2018 booth number: 907
To Learn More:
Contact:Robotic VISION Technologies
Headquarters: Silver Spring, MD, USA
Product: CollaborativeVisionFactory RBP
Key Features: Multi-part candidate tracking, pick candidate re-verification, multi-grasp point selection, advanced 3D range data analysis, featureless part identification and pick up.
What Robotic VISION Technologies says:
View more information on the software.

View More Products| Locate a vendor or system integrator | Receive e-mail updates
Share your vision-related news by contacting James Carroll, Senior Web Editor, Vision Systems Design

To receive news like this in your inbox, click here.
Join our LinkedIn group | Like us on Facebook | Follow us on Twitter