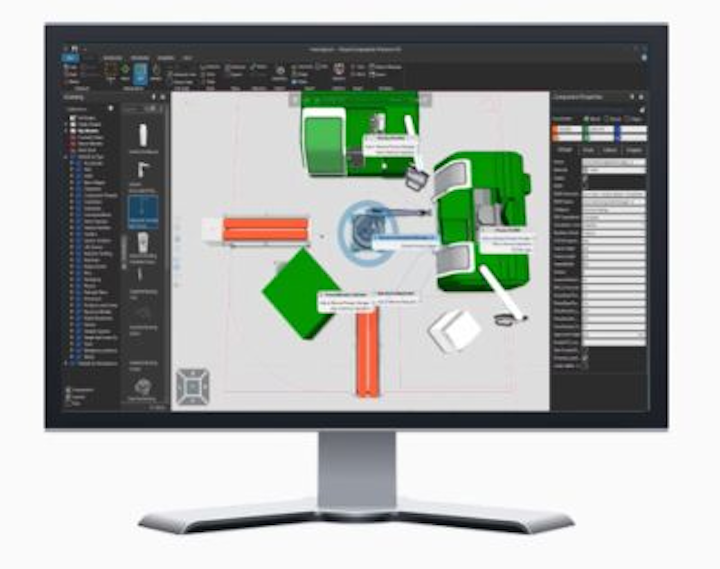 With an eye toward "designing the factoryof the future," KUKA has acquired Visual Components, a company specializing in software solutions for 3Dsimulation in manufacturing planning.
Visual Components' software is used worldwide for important planning and decision-making processes, as it offers machine builders, systems integrators, and manufacturers a solution to design and simulate production lines. The Finland-based company's software offers open architecture for the visualization and simulation of complete production processes.
"3D simulation is an important element in the design of the factory of the future. Visual Components offers innovative solutions in this field," said Dr. Till Reuter, CEO of KUKA.
KUKA notes in a press release that "the simulation tool is an important milestone with great potential for solutions in KUKA's simulation ecosystem," and that simulation is a key element for technological innovations such as artificial intelligence, virtual and augmented reality, cloud technology, and the Internet of Things.
"Visual Components and KUKA have been working together successfully for many years. We have found a strong and reliable partner for continued international growth," said Juha Renfors, CEO and founder of Visual Components.
View more information onKUKA.
View more information on Visual Components.
Share your vision-related news by contacting James Carroll, Senior Web Editor, Vision Systems Design

To receive news like this in your inbox, click here.
Join our LinkedIn group | Like us on Facebook | Follow us on Twitter