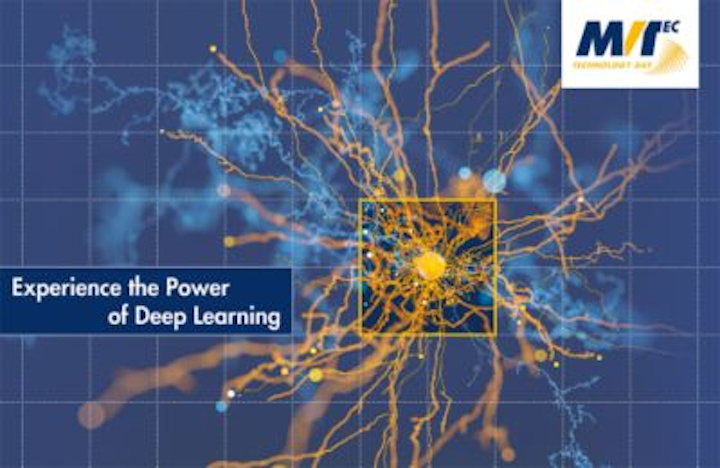 This fall, MVTec will offer a series of seminars that instruct on the use of deep learning technologies in machine vision applications.
The events titled "MVTec Technology Day – Deep Learning," will be all-day workshops held in Munich, Germany on October 9 and October 17. These seminars will be limited to 20 participants and will be held at the Design Offices Arnulfpark. Additionally, MVTec will offer a two-hour seminar at the VISION show in Stuttgart in November. At this seminar, a maximum of 30 visitors will be allowed to participate, with no registration necessary.
Both the Munich and Stuttgart seminars are in the German language and are primarily targeted at users of MVTec's HALCON machine vision software. Up to three deep learning experts from MVTec will lead these training sessions, where attendees can learn about deep learning technologies available in HALCON 18.05, while also getting a glimpse at forthcoming HALCON version 18.11. The training will focus on HALCON functions as well as specific application examples.
MVTec will also offer an English-language seminar on August 23 in Quincy, MA, USA. Here, attendees will gain practical experience on solving deep learning applications with HALCON, according to the company. Attendees will also learn how to train and deploy applications on an embedded platform integrated with a standard GigE Vision camera. This workshop, suggests MVTec, will be suited to both current users of HALCON, as well as people with general interest in the topic.
"Deep learning is a trend topic in the machine vision industry, to which we have already been intensively dedicated for several years. We have integrated this technology seamlessly into our comprehensive standard software MVTec HALCON. Only through this integration, a successful use of deep learning is made possible and customers can profit directly from the added value of these new procedures," said Dr. Olaf Munkelt, Managing Director of MVTec Software GmbH.
Additional training sessions are being planned for February 2019.
View more information on the training sessions.
Share your vision-related news by contacting James Carroll, Senior Web Editor, Vision Systems Design

To receive news like this in your inbox, click here.
Join our LinkedIn group | Like us on Facebook | Follow us on Twitter