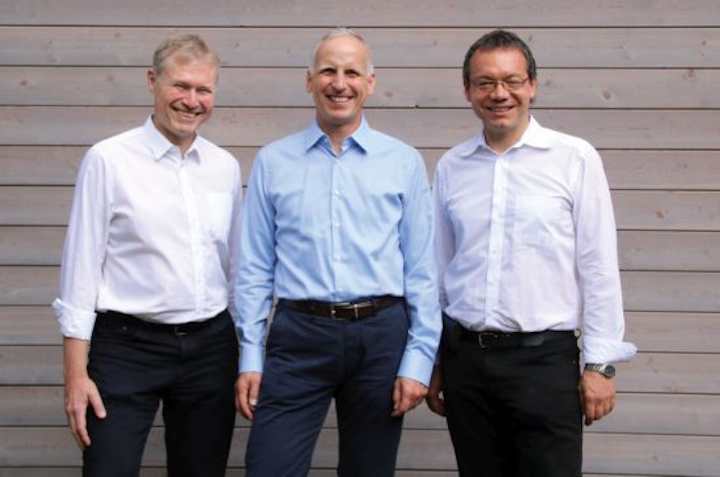 Baslerhas announced that it has acquired 100% of the shares of Silicon Software, effectively immediately, in a move that expands the company's product portfolio for computer vision applications.
Dr. Klaus-Henning Noffz and Dr. Ralf Lay, the two managing directors of Silicon Software, will be working for Silicon Software GmbH and Basler AG in the future. With this acquisition, Basler aims to provide its camera customers with "comprehensive and easy-to-integrate solutions for capturing and processing images in the future." By combining Basler's cameras with Silicon Software's image acquisition cards and products, customers can now purchase an imaging solution from a single source. Additionally, suggests Basler, the graphical programming of vision processors via Silicon Software's VisualApplets software leads to shorter development times and faster time-to-market cycles for customers
"Silicon Software's product portfolio complements our product portfolio and will significantly contribute to successfully implement our planned expansion strategy towards the performance segment of the Computer Vision Market," Dr. Dietmar Ley, CEO of Basler AG explained.
Dr. Klaus-Henning Noffz and Dr. Ralf Lay, CEOs of Silicon Software GmbH said, "The strategic alignment of the two companies fits very well together. Basler and Silicon Software can now offer solutions from image acquisition to analysis for all performance areas worldwide. There are two strong brands that also stand for innovations in embedded and Industry 4.0."
Pictured: Dr. Klaus-Henning Noffz (CEO, Silicon Software), Dr. Dietmar Ley (CEO, Basler AG), Dr. Ralf Lay (CEO, Silicon Software).
View more information on Basler.
View more information on Silicon Software.
Share your vision-related news by contacting James Carroll, Senior Web Editor, Vision Systems Design

To receive news like this in your inbox, click here.
Join our LinkedIn group | Like us on Facebook | Follow us on Twitter