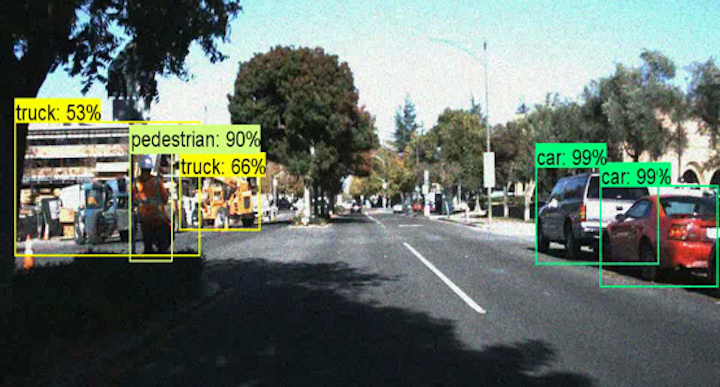 Algolux, Inc., a provider of machine learning stacks for autonomous vision and imaging, has announced the closing of a USD $10 million Series A funding round led by General Motors (GM) Ventures.
The syndicate, according to Algolux, includes Drive Capital, Intact Ventures, and a follow-on investment from Real Ventures. The money raised in this funding round will reportedly be used to advance the company's technology and grow its global business development activities.
Algolux—a recipient of Gold and Silver level 2018 Innovators Awards—has developed two products that are designed to enable autonomous vision: CRISP-ML and CANA. CRISP-ML is a desktop tool that uses machine learning to automatically optimize a full imaging and vision system, and features an optimal way to tune existing architectures, according to Allan Benchetrit, CEO.
"The tool effectively combines large real-world datasets with standards-based metrics and chart-driven key performance indicators to holistically improve the performance of camera and vision systems." This, according to Algolux, can be done across combinations of components and operating conditions previously deemed as unfeasible.
While CRISP-ML is used for camera preparation, Algolux's CANA product is embedded in the actual camera. CANA (Camera-aware neural architecture), is a full-stack solution that provides improvement in imaging and perception without an image signal processor or the deep imaging expertise required today, according to Algolux.
Recently, Algolux has been collaborating closely with the automotive imaging and vision system community as a member of the camera-centric IEEE SA-P2020 Standard for Automotive System Image Quality, contributing to the development of methods and metrics to enable improved vehicle safety.
"Safety is the overriding priority for autonomous vehicle development. Complete autonomy will only be realized through a leap in perception and inference performance. Algolux's unique machine learning applications can accelerate the realization of these performance gains for next generation perception stacks, and thus accelerate the advancement of safe autonomous transportation," said Jason Nolte, GM Ventures Investment Manager.
Nolte, along with Mark Kvamme, Partner at Drive Capital, will be joining the Algolux Board of Directors alongside Alan MacIntosh (General Partner at Real Ventures), Chris Rowen (CEO of Babblabs and founder of Tensilica), and Benchetrit.
"We are delighted to welcome GM Ventures, Drive Capital and Intact Ventures to Algolux. As the number of cameras more than triple to over 45 billion in the next 5 years, providers will be challenged to meet the demand for complex technical specifications, especially with regards to safety in the automotive industry," said Benchetrit. "Our growing customer engagement and the recognition from industry and strategic investors clearly validate that Algolux is filling a market need through increased vision system effectiveness, quicker time-to-market, and considerable cost savings."
View more information on Algolux.
Share your vision-related news by contacting James Carroll, Senior Web Editor, Vision Systems Design

To receive news like this in your inbox, click here.
Join our LinkedIn group | Like us on Facebook | Follow us on Twitter