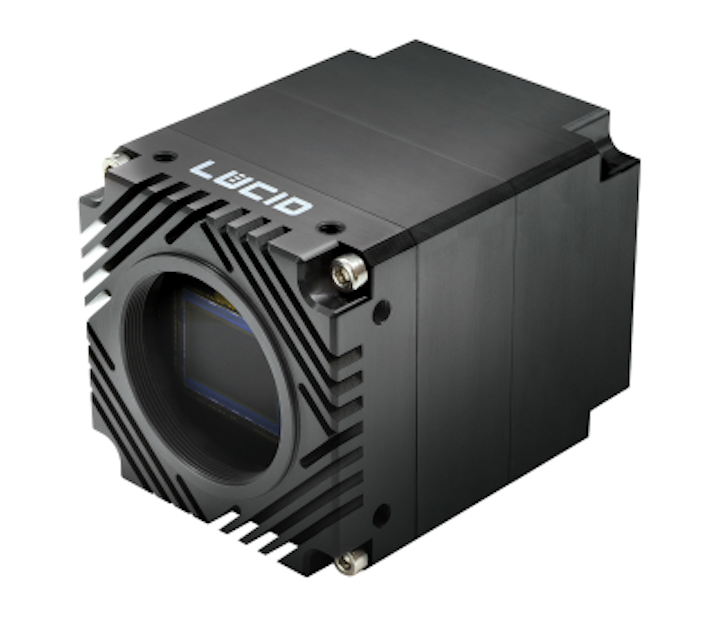 The 12.3 MPixel and 31.4 MPixel cameras from LUCID Vision Lab's Atlas series are now in serial production, the company has announced.
The new Atlas models are shipping with color and monochrome versions of the 12.3 MPixel Sony IMX253 1.1" C-mount sensor, that features 4096 x 3000 at 42 fps, and the 31.4 MPixel Sony IMX342 APS-C 4/3" global shutter CMOS sensor, that features 6464 x 4852 at 17.9 fps.
Atlas cameras use the 5GBASE-T Ethernet interface that, according to LUCID, is five times faster than GigE and 50% faster than USB 3.1 Gen 1 interfaces, with similar bandwidth to CameraLink and the ability to use CAT5e and CAT6 cables at lengths up to 100 m. The cameras are also GenlCam complaint with data transfer rate of 600 MB/s.
The Atlas camera has a 55 x 55 mm footprint, features PoE functionality, and has an operating temperature of -20° to 55° C.
To Learn More:
Contact: LUCID Vision Labs
Headquarters: Richmond, BC, Canada
Product: Atlas 12.3 and 31.4 MPixel cameras
Key Features: Sony IMX253 and IMX342 sensors, 5GigE interface, PoE
What LUCID Vision Labs says:
View more information on the Atlas camera series.

Share your vision-related news by contacting Dennis Scimeca,Associate Editor, Vision Systems Design
To receive news like this in your inbox, click here.