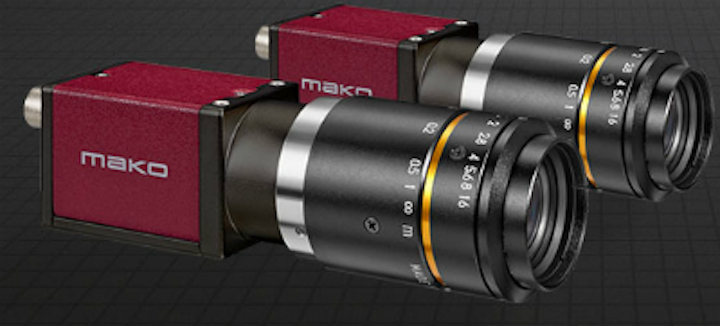 The Mako G-508B POL camera is built around the Sony Polarsens 5 MPixel IMX250MZR global shutter CMOS sensor, that incorporates an on-chip four-directional polarization filter, can provide 23.7 fps, and comes equipped with a C-Mount.
The camera features a GigE Vision interface that supports Power over Ethernet and Trigger over Ethernet and supports CAT-5e or CAT-6 cable lengths up to 100 m. The Mako G-508B POL has M3 threads on the top and bottom of the housing and is available with CS-Mount or M12-Mount adapter. Protection glass and various filters are also available. Monochrome models ship with no optical filter.

To Learn More:
Contact: Allied Vision
Headquarters: Stadtroda, Germany
Product: Mako G-508 POL camera
Key Features: IMX250MZR image sensor, 23.7 fps, PoE and ToE supported.
What Allied Vision says:
View more information on the Mako G-508 POL camera.
Share your vision-related news by contacting Dennis Scimeca,Associate Editor, Vision Systems Design
To receive news like this in your inbox, click here.