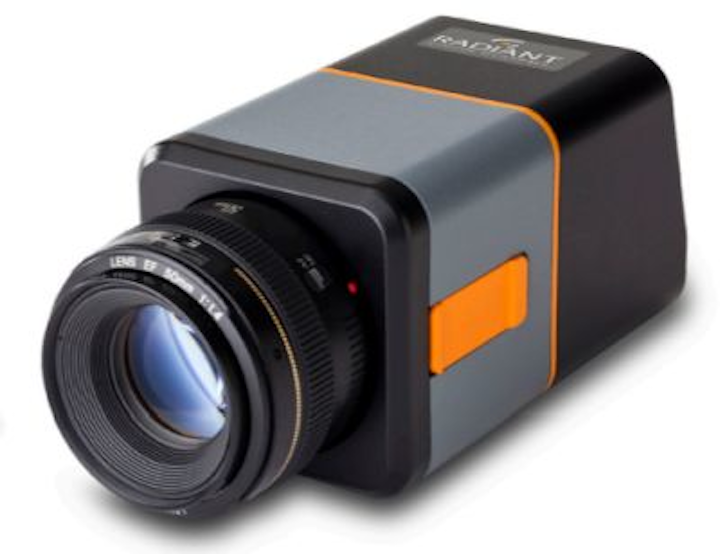 The Y43 Imaging Photometer from Radiant Vision Systems features a 43 MPixel CCD image sensor and includes a PM-IP Imaging Photometer with internal Tristimulus Y filter for photometric measurements and a PM-IR Imaging Radiometer for IR measurements.
The photometer has a system dynamic range of 59 dB, features an electronically controlled focus and aperture with 35, 50, 100, or 200 mm focal lengths, has a minimum measurement time of 1.4 s, and includes Ethernet 100/1000 and USB 2.0 interfaces.
The Y43 model has an operating temperature of 0° - 30° C and an 86 x 86 x 154 mm footprint.

To Learn More:
Contact: Radiant Vision Systems
Headquarters: Redmond, WA, USA
Product: Y43 Imaging Photometer
Key Features: TK
What Radiant Vision Systems says:
View more information on the Y43 Imaging Photometer.
Share your vision-related news by contacting Dennis Scimeca,Associate Editor, Vision Systems Design
To receive news like this in your inbox, click here.