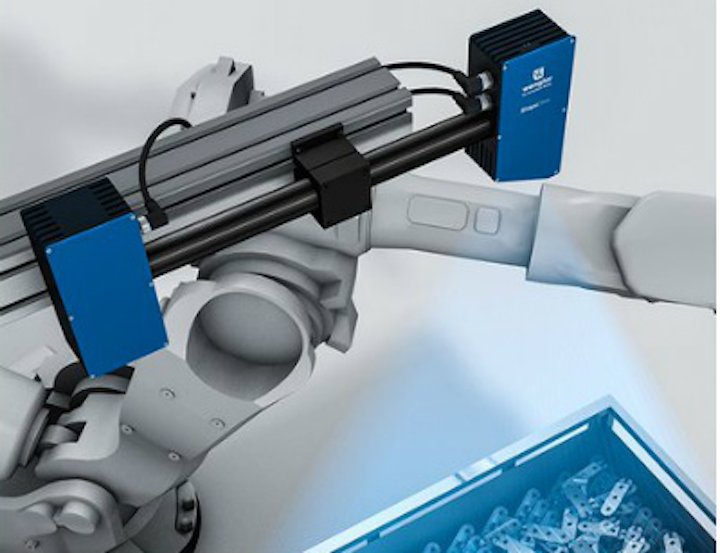 The ShapeDrive 3D imaging platform released by Pembroke Instruments has 16 standard configurations that range from 30 x 25 x 10 mm to 1300 x 860 x 800 mm, with z resolution as low as 3 µ. All models utilize a 10 GigE interface. Cameras with 5 or 12 MPixels are available, that provide up to 15 HD cloud points per second.
The MLBS series is designed for large-volume use and has IP67 housing. The MLAS 3D series is designed for smaller volumes, and features IP65 housing. Recording time for ShapeDrive cameras is between 0.188 and 0.610 seconds, depending on the specific model.
To Learn More:
Contact: Pembroke Instruments
Headquarters: San Francisco, CA, USA
Product: ShapeDrive 3D platform
Key Features: 16 configurations, 10 GigE interface, some models with 5 or 12 MPixel cameras, IP67 or IP65 housing.
What Pembroke Instruments says:
View more information on the ShapeDrive 3D platform.
Share your vision-related news by contacting Dennis Scimeca, Associate Editor, Vision Systems Design

SUBSCRIBE TO OUR NEWSLETTERS