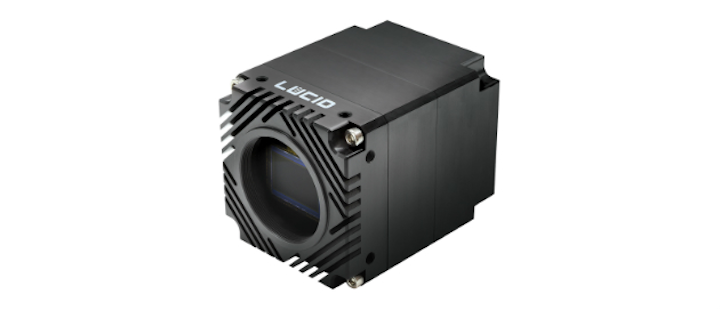 The two new cameras in Lucid Vision Labs' 5GBASE-T Atlas camera series, the ATL050S and ATL089S, are based on the 5 MPixel Sony IMX250 2/3" global shutter CMOS sensor, which features 2448 x 2048 at 98 fps, and the 8.9 MPixel Sony IMX255 1.1" CMOS sensor which features 4096 x 2160 at 58 fps, respectively. Both models are available in color and monochrome formats.
Atlas cameras have a 55 x 55 mm footprint, support PoE and large format APS-C image sensors, feature an operating temperature range of -20° to 55° C, conform to GigE Vision 2.0 and GenlCam3 standards, and support CAT5e or CAT6 cable lengths up to 100 m.
To Learn More:
Contact: Lucid Vision Labs
Headquarters: Richmond, BC, Canada
Product: ATL050S and ATL089S 5GBASE-T Atlas cameras
Key Features: Based on Sony Pregius IMX250 and IMX255 sensors, support PoE, GigE Vision 2.0 and GenlCam3.
What Lucid Vision Labs says: View more information on the ATL050S and ATL089S 5GBASE-T Atlas cameras.

Share your vision-related news by contacting Dennis Scimeca, Associate Editor, Vision Systems Design
To receive news like this in your inbox, click here.