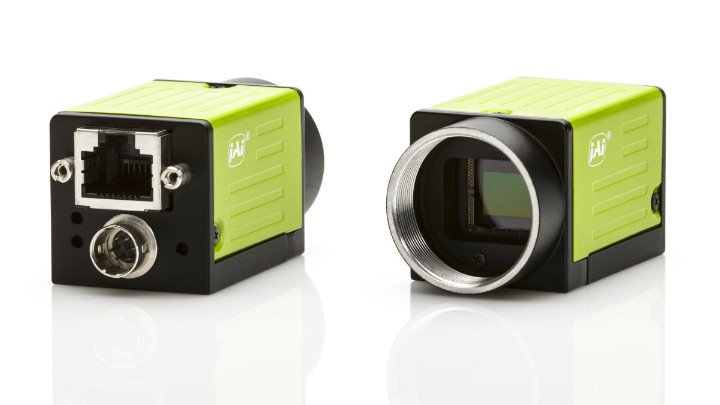 The GO-5100MP-PGE camera from JAI is equipped with the Sony IMX250MZR polarized CMOS image sensor, with 5.1 MPixel raw mosaic image, 3.45 µm pixel size, and 2/3" optical format. The camera features 2464 x 2056 resolution, with 8-bit 2464 x 2056. The polarization design of the sensor provides effective image resolution of 1.25 MPixels.
The new camera provides raw polarization output for all pixels, and built-in precalculation of angle and degree of linear polarization. Other features of the GO-5100MP-PGE include ROI function, shading compensation, and gamma correction.
A footprint of 29 x 29 x 41.5 mm, GigE interface, C-mount, and 80 G shock and 10 G vibration protection are additional features of the GO-5100MP-PGE camera.
To Learn More:
Contact: JAI
Headquarters: San Jose, CA, USA
Product: GO-5100MP-PGE polarization camera.
Key Features: Sony IMX250MZR sensor, 3.45 µm pixel, 2/3" format, 2464 x 2056, 22.7 fps at full resolution.
What JAI says: View more information on the GO-5100MP-PGE polarization camera.
Share your vision-related news by contacting Dennis Scimeca, Associate Editor, Vision Systems Design
To receive news like this in your inbox, click here.