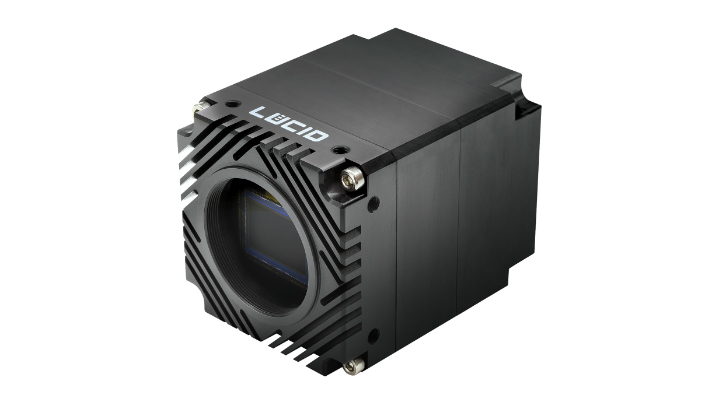 The ATL168S and ATL196S model cameras in Lucid Vision Labs' 5GBASE-T Atlas camera series are based on the Sony Pregius global shutter CMOS IMX387 and IMX367 image sensors respectively, with 3.45 µm pixels. The ATL168S 16.8 MPixel camera offers 5456 x 3076 pix at 33 fps and the ATL196S 19.6 MPixel camera offers 4416 x 4428 at 28 fps.
Both models are in 4/3" optical format, equipped with TFL lens mounts that can be adapted to F-mount or C-mount, support PoE and large format APS-C image sensors, feature an operating temperature range of -20° to 55° C, conform to GigE Vision 2.0 and GenlCam3 standards, and support CAT5e or CAT6 cable lengths up to 100 m.
Monochrome versions of the new cameras are currently available, with color versions available in Q3 2019.
To Learn More:
Contact: Lucid Vision Labs
Headquarters: Richmond, BC, Canada
Product: ATL168S and ATL196S 5GBASE-T Atlas cameras
Key Features: Based on Sony Pregius IMX387 and IMX367 sensors, 5GBASE-T Ethernet interface, PoE, TFL lens mount adaptable to F-mount and C-mount
What Lucid Vision Labs says: View more information on the ATL168S and ATL196S 5GBASE-T Atlas cameras
Share your vision-related news by contacting Dennis Scimeca, Associate Editor, Vision Systems Design

SUBSCRIBE TO OUR NEWSLETTERS