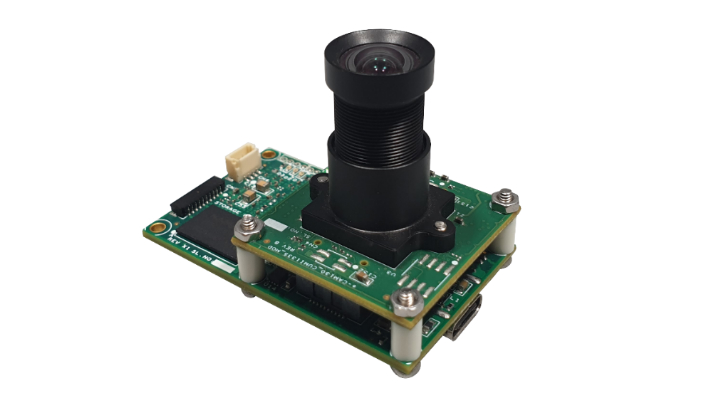 The FSCAM_CU135 4K Multi Frame Buffer USB camera from e-con Systems is equipped with a 13 MPixel, 1/3.2" AR1335, 1.1-pixel BSI CMOS image sensor from ON Semiconductor, and is powered by the Xilinx Spartan series FPGA with 2 Gb DDR3 SDRAM memory on-board. It can store up to five 4208 x 3120 uncompressed UYVY frames.
FRAMEsafe cameras like the FSCAM_CU135 are USB UVC cameras with internal buffers that support on-demand image capture capability that can be controlled from the host application. According to the manufacturer, decoupling camera image capture from USB communication allows the use of multiple FRAMEsafe cameras on the same processors without any dropped frames.
Ultra HD (3840 x 2160) video can be streamed at 30 fps; 4K Cinema (4096 x 2196) can be streamed at 30 fps over USB 3.0 in compressed MJPEG format; FHD (1920 x 1080) can be streamed at 60 fps; and HD (1280 x 720) can be streamed at 60 fps in both uncompressed and compressed MJPEG formats.
Sensor or lens customizations are available for the FSCAM_CU135. The camera is equipped with an S-mount and can support Type-C connectors for USB 3.0 interfaces with USB 2.0 backward compatibility.
FSCAM_CU135 units are currently available for evaluation.
To Learn More:
Contact: e-con Systems
Headquarters: Chennai, Tamil Nadu, India
Product: FSCAM_CU135 4K camera.
Key Features: 13 MPixel CMOS sensor, Xilinx Spartan series FPGA with 2 Gb DDR3 SDRAM on-board memory, S-mount.
What e-con Systems says: View more information on the FSCAM_CU135 4K camera.
Share your vision-related news by contacting Dennis Scimeca, Associate Editor, Vision Systems Design

SUBSCRIBE TO OUR NEWSLETTERS