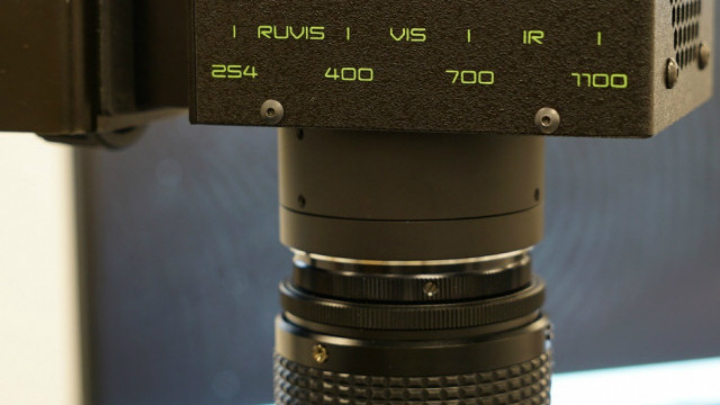 The SceneScope RUVIS 29 MP Full Spectrum Imaging Camera is a 29 MPixel, 6644 x 4452 resolution camera with a full frame CCD chip that can process images in shortwave UV, visible light, and infrared. SPEX Forensics Capture and ImaQuest digital enhancement software is included.
Included captured software has three modes: Search for scanning, Focus for allowing a zoomed view to adjust the camera, and Capture to acquire an ultra-high resolution image,
The camera comes with a 78 mm quartz lens with magnetic filter holder, 254 and 365 Band Pass UV filters with quick release magnetic mounts, Dual 254 nm/365 nm lamp and power supply and stand with arm/clamp system.
To Learn More:
Contact: SPEX Forensics
Headquarters: Piscataway, NJ, USA
Product: SceneScope RUVIS 29 MP camera
Key Features: 29 MPixel, 6644 x 4452 resolution, full frame CCD chip, shortwave UV, visible, and infrared sensitivity.
What SPEX Forensics says: View more information on the SceneScope RUVIS 29 MP camera.
Share your vision-related news by contacting Dennis Scimeca, Associate Editor, Vision Systems Design

SUBSCRIBE TO OUR NEWSLETTERS