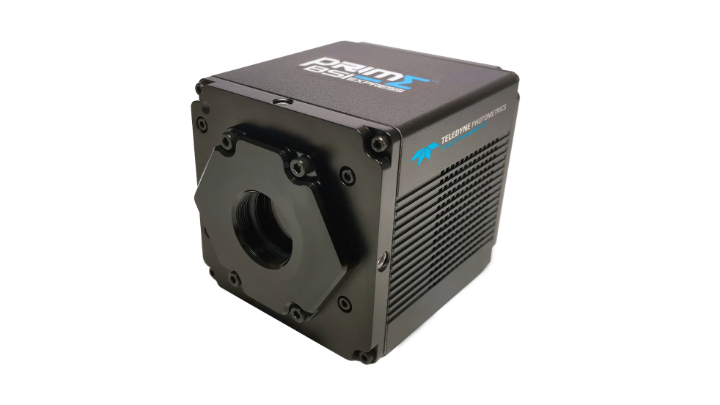 The new Prime BSI Express back-illuminated sCMOS camera from Teledyne Photometrics is a 4.2 MPixel camera with 6.5µm pixel size. The camera can achieve 95 fps, has >95% quantum efficiency (QE)and 1.0e- median read noise, and 45,000e- full-well capacity, 25,000:1 dynamic range, and 16-bit depth at combined gain.
Advanced triggering options include effective global shutter, four trigger lines, and trigger in, expose out, trigger ready and read out. The Prime BSI Express sCMOS camera has a USB 3.2 Gen 2 interface, C-Mount, and is 78 x 78 x 92 mm in size.
To Learn More:
Contact: Teledyne Photometrics
Headquarters: Tucson, AZ, USA
Product: Prime BSI Express sCMOS camera
Key Features: 4.2 MPixels, 6.5µm pixel, 95 fps, >95% QE,
What Teledyne Photometrics says: View more information on the Prime BSI Express sCMOS camera.
Share your vision-related news by contacting Dennis Scimeca, Associate Editor, Vision Systems Design

SUBSCRIBE TO OUR NEWSLETTERS