Room for one more inside
Despite industry consolidation, new companies with both dedicated and diverse product lines will keep emerging.
May 1st, 2005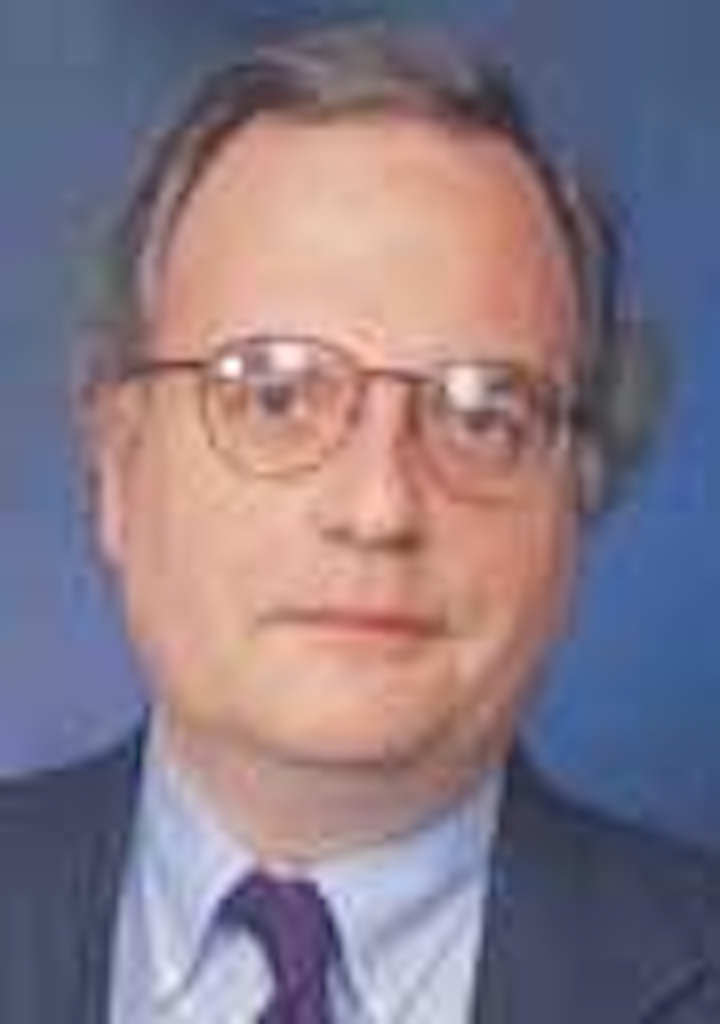 Despite industry consolidation, new companies with both dedicated and diverse product lines will keep emerging.
Most people who visit machine-vision and image-processing trade shows feel that, while the shows are packed with OEM components, they are often left baffled and stunned by the amount of integration required to build an automated industrial inspection system based around vision. Many who visit these shows are looking for a solution to a problem rather than a product that has to be integrated with several other products.
Distributors in Europe are very aware of this problem. Companies such as Multipix Imaging (Petersfield, UK; www.multipix.com), Firstsight Vision (Farnham, UK; www.visionelements.co.uk), and Stemmer Imaging (Puchheim, Germany; www.stemmer-imaging.de) have gained solid reputations as companies that not only supply products but also offer system-integration expertise.
While such distributors do exist in North America, they are smaller, localized companies that are relatively unknown. Rather than take the European approach to component distribution, relatively large North American companies are currently on buying sprees to increase their product portfolios. In the last six months, Dalsa (Waterloo, ON, Canada; www.dalsa.com) has acquired Coreco Imaging (St.-Laurent, QC, Canada; www.imaging.com), and Cypress Semiconductor (San Jose, CA, USA; www.cypress.com) has purchased FillFactory (Menchelen, Belgium; www.fillfactory.com) and SMaL Camera Technologies (Cambridge, MA, USA; www.smalcamera.com). In these purchases, companies such as Cypress have increased their product portfolios while providing system designers with a single point of contact for products.
Acquiring multiple technologies provides customers with complete design, engineering, and manufacturing resources that are vertically integrated with component capabilities. While the North American and European approaches may differ, the end result is the same-lowering customer costs and reducing time to market. Likely as not, these acquisitions will continue in North America as companies fight to increase market share.
But "who will buy whom next" is often a source of amusement for marketing managers. Based on the European model, this is, however, quite predictable. Large smart-camera manufacturers, for example, know the key components that their customers demand and often purchase or rebrand them from smaller companies. Large frame-grabber vendors, faced with reduced cost and added functionality of smart cameras, may decide to purchase smaller companies to obtain this technical expertise.
Such acquisitions and mergers will change the face of the trade-show floor. In the future, rather than be populated by relatively small companies with single product-line offerings, visitors will see large booths with multiple product lines. While this consolidation benefits the system integrator, it shows no sign of affecting the number of companies entering the vision market.
For example, TransChip (Ramat Gan, Israel; www.transchip.com), Melexis Microelectronic Systems (Ieper, Belgium; www.melexis.com), and ZMD (Dresden, Germany; www.zmd.de) announced that they would produce CMOS imagers and cameras for automotive and consumer applications (see p. 35). And, at IPOT 2005, dPict Imaging (Indianapolis, IN, USA; www.dpictimaging.com), Lensation (Karlsruhe, Germany; www.lensation.de), Citius Imaging (Salo, Finland; www.citiusimaging.com), and Boreal Vision Solutions (Montreal, QC. Canada; www.borealvision.ca), announced a range of new products.
David Hearn, managing director of Firstsight Vision, remained cynical of such new product introductions. "Who needs another frame-grabber company?" he quipped. But, as the market for these products increases and the trend of acquisitions and mergers continues, it will be interesting to see how long companies stay focused on single-product segments.
Andy Wilson
Editor
andyw@pennwell.com