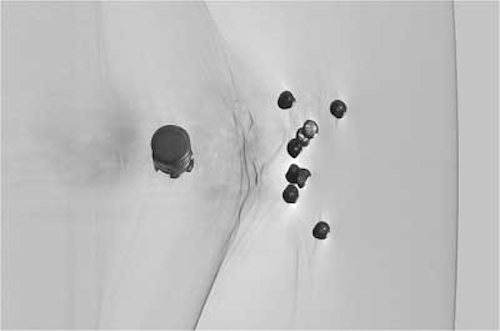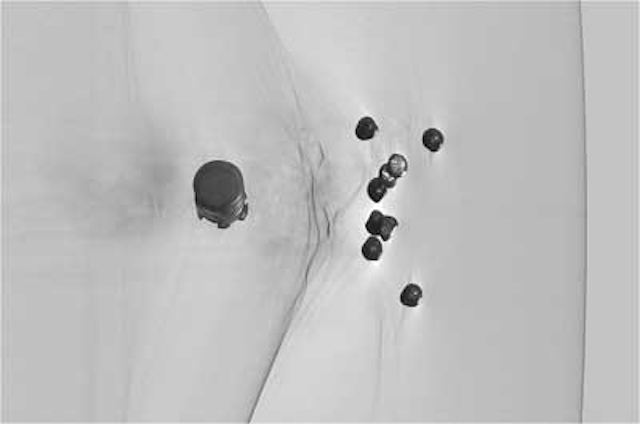 A digital streak camera developed by researchers at MetroLaser (Laguna Hills, CA, USA; www.metrolaserinc.com) can capture color images of projectiles traveling up to 3,350 m/s.
Under a Small Business Innovation Research contract from the U.S. Air Force, Benjamin Buckner and Drew L'Esperance of MetroLaser designed the system, which was developed to replace film-based streak cameras that are currently in use.
Film-based streak photography records the motion of an object as it passes in front of a camera lens, while the film moves behind a vertical slit aperture during the exposure, the result of which is a long, continuous composite of the image.
Digital streak photography relies on a precisely controlled mirror to track the object it moves past the camera and direct the correct portion of the object's image onto the correct portion of the image sensor to form an image.
The camera was built to meet specifications established by operators of rocket sleds and can resolve an object 1.27 mm in size when a sled is traveling at 3350 m/s and can operate outdoors in conditions of heat, cold, dust, and moisture. The setup of the system involves a commercial portrait-quality digital camera, conventional photographic flash illumination, and accompanying software.
"The power of this approach is that any kind of existing camera back can be used with the system," Buckner says.
More Vision Systems Issue Articles
Vision Systems Articles Archives