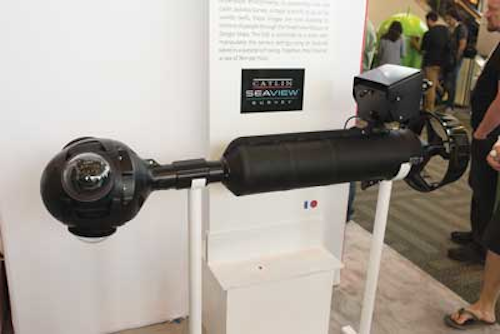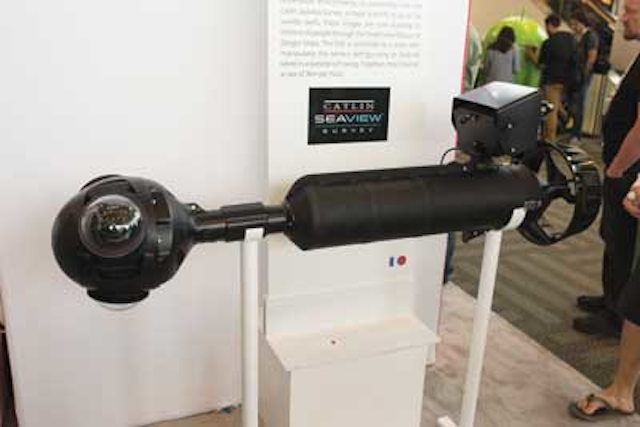 Partnering with Underwater Earth (www.underwaterearth.org) and Catlin US (Hamilton, Bermuda; www.catlinus.com), Google has begun creating 360 degree underwater views, building a subaqueous Google Street View environment, Though the project has mapped the ocean floor in only a select few locations, including Oahu, Maui, Hawaii and locations around the Great Barrier Reef off the coast of Australia, the long-term goal is to make all of the maps more comprehensive by adding more ocean data, according to Google's Jennifer Foulkes.
Google's divers are using cameras that are sealed in a waterproof compartment on a rig, which has a propeller to move the diver along while capturing images. Included on the rig is a tablet that controls the cameras, GPS equipment, and other sensors. Every three seconds, the rig takes 360 degree fisheye images while moving about 4 km/hour. The images are then stitched together and published online that allows users to self-navigate a "virtual dive."
Only four of these $50,000 cameras are currently in use. Global rollout is part of the longer-term plan, which also includes remotely operated underwater robots and, reportedly, cameras that autonomously capture images.
Google's underwater gallery can be viewed at: http://bit.ly/WTngOX.
More Vision Systems Issue Articles
Vision Systems Articles Archives