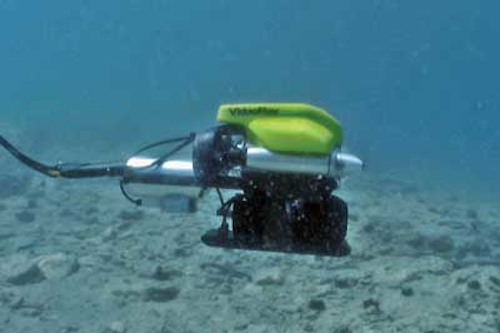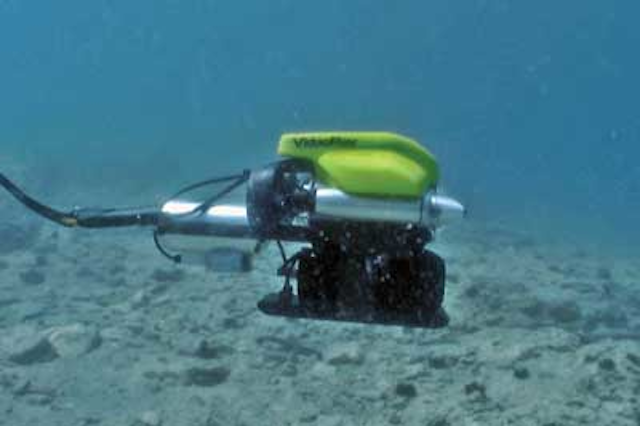 A growing number of companies are using camera-equipped unmanned marine vehicles, or drones, to perform tasks such as searching for buried treasure in sunken ships and assisting the police or military with underwater inspections.
Durval Tavares, chief executive of AquaBotix Technology Corp. (Fall River, MA; www.aquabotix.com) told The Wall Street Journal that he expects even more drones in the coming years.
Tavares' company sells an underwater remote-operated vehicle (ROV) called the HydroView controlled from a laptop or mobile device. It is equipped with a 1 Mpixel camera with 66° diagonal field of view that produces HD images of 1280 x 720, VGA images of 640 x 480, and WXGA images of 1280 x 800. Nearly 200 of these devices have been sold, including one to a Florida police department that uses them for underwater inspections.
Another company that produces a similar drone is VideoRay LLC, (Pottstown, PA; www.videoray.com), that sells its ROV to the coast guard. The VideoRay is equipped with a color camera that tilts vertically 160° within the range of its LED lighting so that every object in view is illuminated. It offers standard definition images at about 570 lines of resolution and offers 0.004 lux low-light sensitivity. The VideoRay also offers externally mountable cameras ranging from compressed HD Video recorded at the source to fully uncompressed fiber-optically transmitted 1080p images.
VideoRay drones search for underwater mines, assess hurricane damage, and make inspections for oil companies.
More Vision Systems Issue Articles
Vision Systems Articles Archives