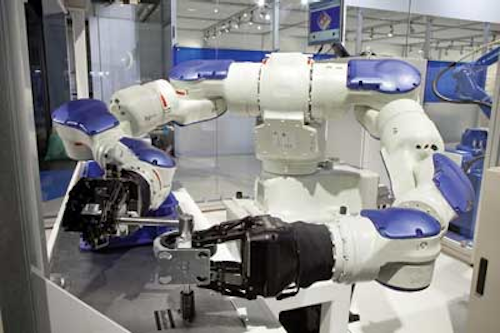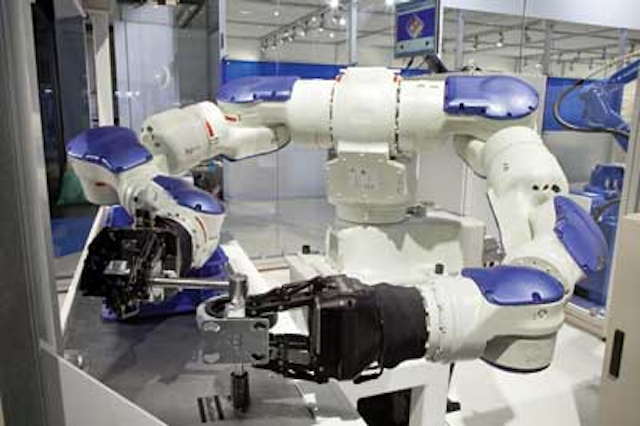 The Robomotive humanoid robot, jointly developed by Yaskawa Motoman (Miamisburg,OH; www.motoman.com), Beltech (Eindhoven, Germany; www.beltech.nl) and Robotiq (St. Nicolas, Canada; www.robotiq.com/en) uses BitFlow's (Woburn, MA; www.bitflow.com) Neon-CLB Camera Link PCI express frame grabber as part of the design of a 3D structured light imaging system
Robomotive features a seven-axis design and is equipped with human-like grippers and arms, which can each lift different sized object of up to 44 pounds. The robot's vision system is based on laser triangulation, a scanning method often found in industrial machine vision systems. A filter on the camera eliminates peripheral light from the laser wavelength and a peak detector built inside the camera detects maximum intensity point of the laser.
A 3D point cloud is then processed to locate a particular object and its orientation so that Robomotive can use its gripper to pick it up. The 3D image within the point cloud must be inspected to ensure that the object and gripper have no obstruction, and from there, a landing zone is defined.
More Vision Systems Issue Articles
Vision Systems Articles Archives