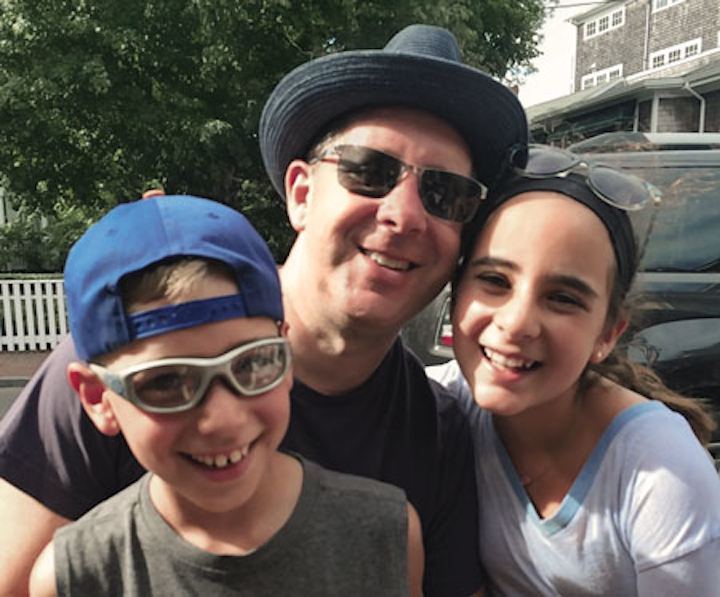 President of Princeton Infrared Technologies, Inc. Year and location founded: 2013 in Monmouth Jct. NJ
After leaving Sensors Unlimited Inc. Goodrich Corporation in 2011 I did some consulting on SWIR imagers. I was constantly being asked "Why are InGaAs detectors so expensive?" I had a standard answer about volume and custom foundries but after the fourth or fifth call I started to really think about the problem and looked at what our colleagues in the silicon imager world were doing. This became the founding principle of Princeton IR Technologies: We are a foundryless semiconductor company leveraging outside foundries with larger volumes, better equipment, and more uniform processes to drive down costs and increase quality in our imaging products.
What are three interesting things about you that people might not know? I compete in Olympic level triathlons, I run various distances from 5k to marathons and have done so since the age of 12; I spend more time looking at a wine list than a menu in any restaurant (although most people who have had dinner with me already know that). I love adventure and trying new things from foods to physical challenges like jumping off a cliff or out of an airplane, or white water rafting.
What are your top three favorite movies of all time?Star Wars, The Martian, Indiana Jones
What are your top three favorite TV shows of all time?Big Bang Theory, Seinfeld, Star Trek (original series)
What are three of your favorite bands or musical acts?New Order, Depeche Mode, The Cure
What do you like to do in your free time? Running, traveling with my family, downhill skiing, reading for pleasure
How did you get into your field of expertise? After graduate school I was turned off by academic research and was looking to do something totally different, even considering finance on Wall Street. Greg Olsen, at Sensors Unlimited, told me they had an issue with their thermoelectric coolers (TECs were the basis of my Ph.D.) and asked if I would join them for three months to help fix the issues. If I liked working there, I could stay, if not I could leave and there would be no hard feelings. I worked for Greg for three summers as an intern at Epitaxx, his previous company. I loved working in shortwave infrared (SWIR) imaging and stayed for 20 years; 14 of those years were with Sensors Unlimited.
Why did you choose your profession? I love problem solving and being creative. I have floated between R&D and Business Development. I am not your typical Business Development guy because I have come from the R&D side of the business so I know about what is coming and what is possible, technically, to solve customer problems. This sometimes upsets my Engineering teams by stretching them too far, but it makes life fun. In this space, I can be creative and work with various people across various industries in imaging.
What do you like about working in your field? When working with the shortwave infrared bandwidth, we literally get to "see" things that have not been seen before. Our eyes can only see so much of the electromagnetic spectrum. InGaAs cameras enable us to detect and see more into the near infrared (NIR) and shortwave infrared. Many times we have seen image defects that no one has seen before. It is incredible to image something that has been an issue for a customer. I have also seen charcoal underdrawings on paintings that have not been seen since the artist applied paint hundreds of years ago. Imaging in a band beyond what our eyes can see enables us to offer more for our machine vision and spectroscopy customers, as well as our military customers.
What is your company's core focus and mission? We design and build shortwave infrared imaging platforms. Our focus is to drive down the cost of the imagers to enable wider use - and deployment. For years we were focused on pushing the performance to its limits but that comes at a cost, the same reason a Ferrari is more expensive than a Toyota. In most cases, a Toyota will meet your needs. Yes, we all want Ferrari performance but we can't all afford that level of performance nor do we need that level of performance to meet our imaging goals. We are building our SWIR imagers to meet the needs of the machine vision and spectroscopy customer, at an affordable price.
What are you most excited about at your company right now and why? Our first product was our 1280SciCam, a high-end 1.3 MPixel SWIR camera with ultimate performance. We wanted to prove we can compete with all of the others on performance by building a low noise, high resolution/small pitch (1280 x 1024 x 12 μm) imager. We are very excited about our newest linear array product line. The LineCam12 is the only line-scan camera that enables USB3 connectivity in the SWIR band. In addition, it is the only SWIR line-scan camera that can also image in the visible band. The camera also has the lowest noise of any SWIR linescan camera available, with both the tall spectroscopic pixels as well as the square pixels used in machine vision. It achieves this at a price lower than other SWIR linescan cameras with less performance.
In what markets or applications do you see the most growth? The machine vision market is where we are the most focused. Although we still believe there is large growth in spectroscopy, as automation becomes more and more common we believe machines will need to "see" to perform those tasks. When one is looking outside the visible range some features (edges, defects, markers) become easier to detect thus allowing the machine to perform the task more accurately. Current SWIR imaging systems are expensive thus users are often forced to find other ways, sometimes less effective methods, to solve the problem. The low-cost SWIR imaging systems we are offering will enable the MV market to really grow.
How have market changes affected product or service development at your company? Two market forces have been at work. First, there is significantly more worldwide competition. Mostly due to tough export regulations, other countries have been forced to develop SWIR technology versus being able to purchase from U.S. manufacturers who had a vast technological lead. Now there are many more manufacturers of InGaAs imagers. Secondly, silicon imagers have vastly improved in the last 5-7 years. Not only has the resolution, speed, and sensitivity of these imagers greatly improved, but the support infrastructure of image processing has improved even faster. This imaging processing has enabled better dynamic range and the ability to identify objects and features faster than anyone could have dreamed.
What is one particularly interesting way you've seen your product or service deployed/utilized recently? SWIR is excellent at detecting moisture and we have seen it used in paper processing, as well as wood, to determine dryness. Recently, though we have seen SWIR used to image moisture levels in skin. This is fascinating to see in real time.