FireWire hurdles market obstacles
The 1394 Trade Association (Grapevine, TX; www.1394ta.org), a worldwide organization dedicated to the advancement of the IEEE 1394/FireWire interface standard, projects substantial growth across consumer, computer, and industrial markets for products incorporating the IEEE 1394 standard.
Sep 1st, 2002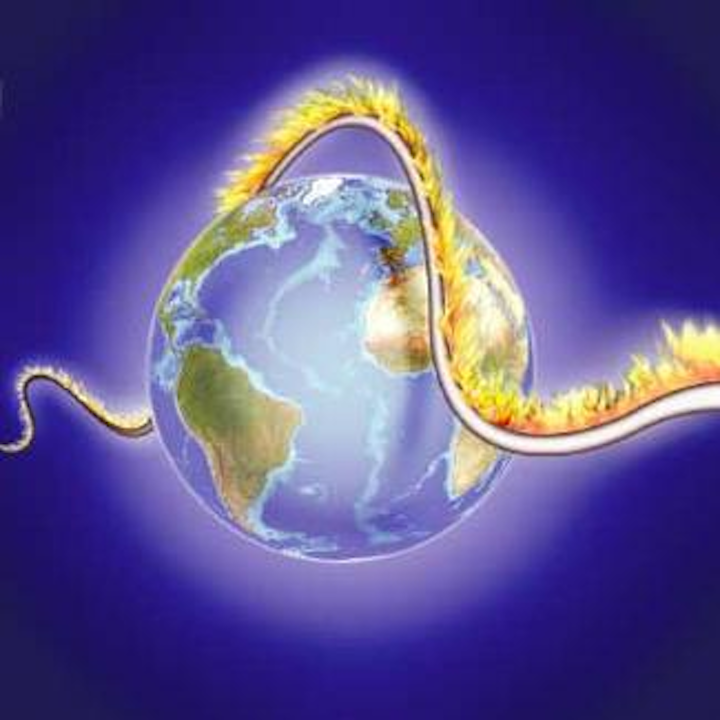 The 1394 Trade Association (Grapevine, TX; www.1394ta.org), a worldwide organization dedicated to the advancement of the IEEE 1394/FireWire interface standard, projects substantial growth across consumer, computer, and industrial markets for products incorporating the IEEE 1394 standard. This growth is expected to thrive despite the overall high-technology industry slowdown and competition from the alternative Universal Serial Bus (USB) 2.0 interface.
James Snider, executive director of the 1394 Trade Association, says, "We see increasing interest in 1394 worldwide, including China, Korea, and Europe. The arrival of the new 1304b version, along with the completion of new automotive, home-networking, and wireless 1394 standards, will provide another boost to FireWire by the end of this year." The 1394b version boosts speeds to 800 Mbits/s now and to 3.2 Gbits/s in the future, expands usable cable lengths, and increases interface capabilities.
Snider adds that numerous 1394-based products are being introduced for multiple markets. For example, he predicts that by the end of 2002 nearly 70% of new notebook PCs will come equipped with FireWire. "In light of the industry slowdown," says Snider, FireWire product growth is phenomenal."
Furthermore, he cites interoperability as "one of the top priorities" for the association over the next 12 months, as the FireWire standard expands into new products and markets. "We are putting on the full-court press with compliance to ensure that the end-user experience continues to fuel the steady deployment of 1394 in innovative products. The 1394 Trade Association is dedicated to making certain that users have the best possible experience when using FireWire," he states.
The advantages of FireWire-based products include a 400-Mbit/s data-transfer speed, the support of as many as 63 devices using cable lengths up to 14 ft, hot-pluggability—a digitally compatible device does not have to be turned off to connect or disconnect it, and the connected computer does not have to be restarted—and easily connected cables.
However, according to market-research firm In-Stat/MDR (Scottsdale, AZ; www.instat.com), major industry conflicts emerge even though the market breadth of 1394 applications points to boundless opportunities. In the company's recent report IEEE 1394: FireWire Burning Slower, senior analyst Brian O'Rourke sees the realization of the FireWire market as being incremental as business models and technologies develop over the next several years. The key market inhibitors, says O'Rourke, are other interface choices, a lack of widespread applications, and the industry economic downturn.
On the plus side, the report finds that total sales for 1394 devices rose 33% in 2001 with shipments of 46 million units, market growth pegged at 21% in 2002, and notebook PCs increasingly using 1394. On the negative side, though, the USB 2.0 interface standard continues to compete fiercely as the chief high-speed PC peripheral interface alternative.
To spur more FireWire usage, Apple Computer Inc. (Cupertino, CA; www.apple.com), the inventor of the FireWire standard, has made available its FireWire Reference Platform 1.0 software. With its FireWire core service architecture and high-level protocol layers, device manufacturers can use this platform to rapidly add the high-speed IEEE 1394 serial bus to peripheral and consumer electronics products. The platform is designed to run on multiple embedded and real-time operating systems and provides a rich collection of FireWire services. For example, the core services provide bus management, configuration, transactions, and real-time transfer, which are generic to FireWire devices. Additional layers support other common FireWire protocols.
According to industry analysts, approximately 50 million systems, mostly Apple computers and digital video cameras, are using the 400-Mbit/s 1394a interface. On the other hand, almost 400 million systems contain the 12-Mbit/s USB 1.1 interface, including PCs, digital still cameras, and music players. Moreover, PCs are starting to incorporate the 480-Mbit/s USB 2.0 interface. In addition, Intel Corp. (Santa Clara, CA; www.intel.com) is supporting USB 2.0 with its latest chip sets.
Although 1394 has captured the digital-video-camera market, a few vendors are expected to introduce USB 2.0-based cameras. Similarly, some digital-still-camera vendors are exploring the use of 1394 to handle megapixel resolutions. The two interface technologies are anticipated to co-exist with the digital marketplace establishing where each is better implemented. Refer to this month's separately bound FireWire Supplement for more information.
---
Alliances accelerate
IBM Microelectronics (East Fishkill, NY; www.ibm.com/chips) has licensed field-programmable-gate-array technology from Xilinx Inc. (San Jose, CA; www.xilinx.com) for integration into its Cu-08 application-specific integrated-circuit products, which support circuits as small as 90 nm. The Cu-08 contains as many as eight layers of copper wiring separated by low-k insulation that can support up to 72 million wireable gates.
National Instruments (NI, Austin, TX; www.ni.com), a supplier of virtual instrumentation software, and Tektronix (Beaverton, OR; www.tektronix.com), a manufacturer of oscilloscopes, have agreed to a cooperative effort by delivering NI's LabView software preinstalled on Tektronix open Windows oscilloscopes. In addition, National Instruments is integrating its LabView graphical measurement software with Texas Instruments (Dallas, TX; www.ti.com) code composer studio development tools for developing DSP-based systems.
CDM Optics Inc. (Boulder, CO; www.cdm-optics.com) and Olympus Optical Co. Ltd. (Tokyo, Japan; www.olympus.co.jp) have agreed to use CDM Optic's proprietary wavefront coding imaging technology in Olympus's endoscopy products.
Adept Technology Inc. (San Jose, CA, Canada; www.adept.com), a supplier of factory-automation components and systems, has signed a letter of intent to acquire a controlling interest in privately held MetaControls Technologies Inc. (Morrisville, NC; www.metacontrols.com), a supplier of automated manufacturing process products, in a common stock transaction.
Cognex Corp. (Natick, MA; www.cognex.com) has installed a SmartView metals-surface-inspection system at flat-steel producer Sidmar N.V. (Gent, Belgium) to check strip surface quality on a continuous annealing processing line.
Imagis Technologies Inc. (Vancouver, BC, Canada; www.imagistechnologies.com) has sold Imagis ID-2000 facial-recognition and image-analysis technology to New Zealand Customs for border management applications.
InVision Technologies Inc. (Newark, CA; www.invision-tech.com) has been awarded contracts worth approximately $106.8 million from the Transportation Security Administration of the US Department of Transportation for 50 model CTX 9000Gsi explosives-detection systems and parts that will be used as components of in-line automated checked-baggage screening systems for detecting explosives. InVision also has placed a $1.3 million order for a Race Series of multicomputer systems with Mercury Computer Systems Inc. (Chelmsford. MA; www.mc.com).
Analogic Corp. (Peabody, MA; www.analogic.com) has received additional orders for its EXplosive Assessment Computed Tomography systems from L-3 Communication's Security and Detection Systems Division (Clearwater, FL; www.l-3com.com) for incorporation into L-3's eXaminer 3DX 6000 Explosive Detection Systems for US airport installations.
Viisage Technology (Littleton, MA; www.viisage.com) has been awarded $1 million by the Massachusetts Cities Collaborative for a FaceExplorer face-recognition platform to assist six city police departments in investigative and booking processes.
George Kotelly, Editor in Chief
georgek@pennwell.com