Food, glorious food!
As you work up an appetite, make room for more-automated delivery of your favorite foods.
Jan 1st, 2007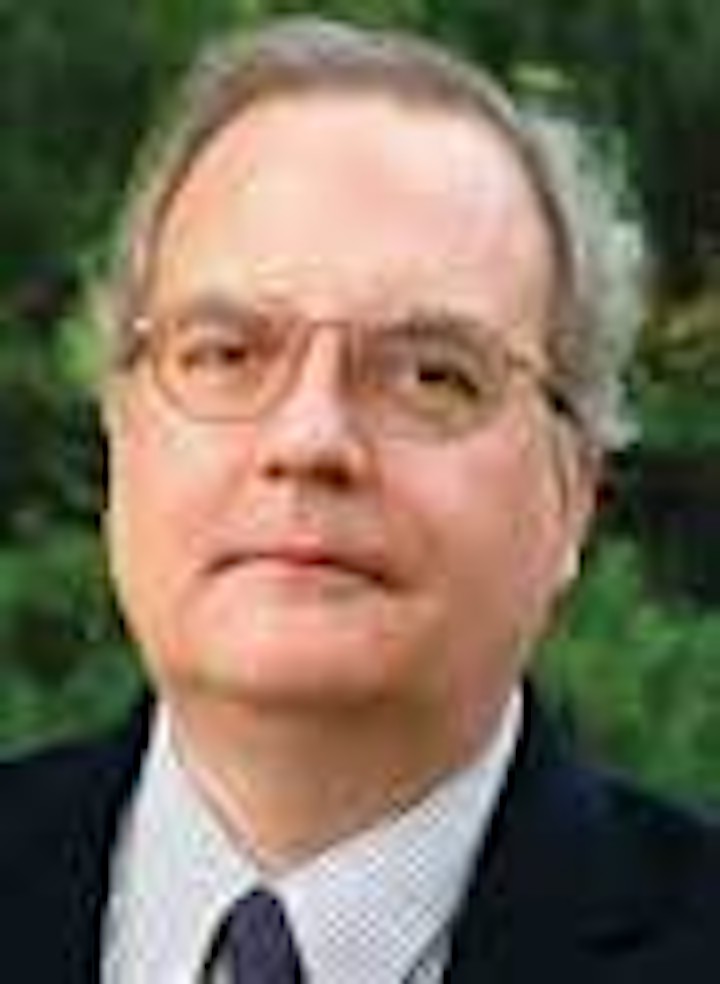 As you work up an appetite, make room for more-automated delivery of your favorite foods.
One good thing about the Christmas holiday season is that it gives one time to reflect on the events of the year. And in the machine-vision and image-processing industry there is a lot to look back upon and contemplate. More important, the holidays give everyone a time to relax with their families and eat and drink far too much.
Our family, being English in America, usually celebrates Christmas with a repeat of Thanksgiving. To do so, a 20-pound turkey is duly baked and served with the usual accoutrements of potatoes, stuffing, corn, brussels sprouts, gravy, and-my favorite-tinned cranberry jelly. On New Year's Day, this process is repeated with another poor fowl that is consumed over a three-day period.
You will appreciate that there is only one thing to do after imbibing all this tryptophan. That is, many American and English folk take time to watch "football" and "real football" while lying on their comfy couches (or "settees" as we call them in England), but this is not my calling. Although I do take each holiday as an opportunity to lie on the couch after dinner, my choice is not football. Instead, I prefer to tune into the Food Network on TV, where countless reporters present the latest recipes, harvesting methods, food cleaning, and packaging systems.
The 2006 holidays were no different. But it was quite surprising to me to see the advancements now being made in the food industry. One of the programs I watched featured the nectarine harvest in California. Apparently, according to the reporter, no automated method has yet been developed to harvest this crop. Instead, vendors of harvesting equipment have developed tractors with multiple lifts to hoist workers to different heights within the trees so that the nectarines can be picked more rapidly.
After harvesting, of course, automation takes on a different meaning. Following the washing, spraying, cooling, and coating with what the journalist called "a waxed gel," the nectarines are subjected to inspection by a very sophisticated machine-vision system. Not only does the system inspect the color of each fruit, it also measures its three-dimensional profile and triggers downstream actuators to sort each fruit according to whether any bruising had occurred. Fruits that do not meet the exacting standards are then sorted and used for juices rather than being sent to supermarkets throughout the USA.
Although the presenter did not provide viewers with a list of the imaging components used in this process, any reader of this magazine should instantly identify the companies responsible. Interestingly, after this sorting occurs, more lines of workers finally check the results of the process, rejecting any fruit that the machine-vision system "missed."
Of course, machine-vision systems are not only being used to inspect fruit. At Key Technology (Walla Walla, WA, USA; www.key.net), for example, the company has developed a range of proprietary linescan cameras for its Tegra line of sorters. These machines are designed specifically to automatically detect and remove defects and foreign material from tender-leaf products such as baby spinach and spring mix, as well as greens such as mâche lettuce, butter leaf, arugula, and oakleaf.
While to many it is incomprehensible that, say, the Southern Comfort Company (Louisville, KY, USA; www.southerncomfort.com) has only one bottling location, to the machine-vision cognoscenti, the opposite is true. And, although machine vision remains a key part of the food-production process, it is apparent that whether it be vegetables or beverages, human operators are still required in the final inspection stages.
To fully automate these production processes will require closer integration between robotic and machine-vision vendors, the integration of smarter, more efficient color and three-dimensional inspection algorithms, and the introduction of a higher level of redundancy into existing systems. Then, who knows, by next Christmas fully automated robots and vision systems even may be used to harvest, inspect, and pack your potatoes, stuffing, corn, brussels sprouts, gravy, and tinned cranberry jelly.
Andy Wilson
Editor
andyw@pennwell.com