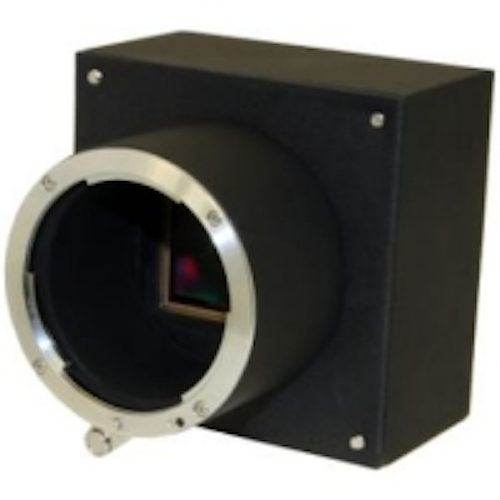 SILICON VIDEO 20C-CL (color) and 20M-CL (monochrome) cameras feature 20 MPixel RGB Bayer color or monochrome global shutter CMOS image sensors with 12-bit output, 6.4 µm pixel size, and a frame rate of up to 30 fps at maximum resolution. The SILICON VIDEO cameras also feature an 80-bit Camera Link interface, two MDR Camera Link connectors, 66 dB dynamic range, infrared cut filter (color model), and control for gain, exposure, area of interest, subsampling, and left/right and top/bottom image flip. The cameras come with XCAP software, which controls frame size, frame rate, exposure, gain, area of interest, and more. Furthermore, the cameras are supported by the following EPIX Camera Link frame grabbers: PIXCI E4G2 (PCIe x3 Gen 2), PIXCI E8 PCIe x8 Gen 1.1, PIXCI e104x4 Gen 2 PCIe 104). EPIX will showcase these cameras at their SPIE DSS booth in Baltimore, MD, USA from April 21-23.
SPIE Defense + Security 2015 booth number: 110
To Learn More:

Contact:EPIX Inc.
Headquarters: Buffalo Grove, IL, USA
Product: SILICON VIDEO 20C-CL and 20M-CL cameras.
Key Features: 20 MPixel C/M global shutter CMOS sensor, 30 fps maximum frame rate, Camera Link interface, XCAP software.
What EPIX Inc. says:
View more information on the SILICON VIDEO cameras.
View More Products| Locate a vendor or system integrator | Receive e-mail updates
Share new products that you think are particularly interesting or helpful by contacting James Carroll, Senior Web Editor, Vision Systems Design.
Join our LinkedIn group | Like us on Facebook | Follow us on Twitter | Connect on Google +