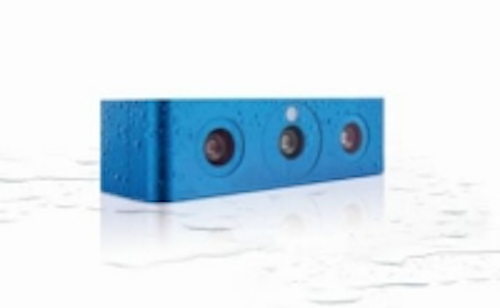 Featuring a protection code of IP65/67, the Ensenso N30 and N35 stereo 3D cameras from IDS Imaging Development Systems are specifically designed for use in in rough environment conditions. These projected texture stereo vision cameras feature dual CMOS image sensors, a Harting Push/Pull adapter and optionally available cable and screw-on GPIO connectors for trigger and flash.
Both 3D camera models feature two 1.3 Mpixel CMOS image sensors and a GigE interface, but the Ensenso N35 model features a "FlexView projector," which operate a piezoelectric actuator and doubles the effective resolution of the 3D point cloud for more exact contours and more robust 3D data. The Power over Ethernet 3D cameras come with EnsensoSDK and with an MVTec HALCON machine vision software interface.
To Learn More:

Contact:IDS Imaging Development Systems
Headquarters: Obersulm, Germany
Product: Ensenso N30 and N35 3D cameras
Key Features: Two 1.3 Mpixel CMOS image sensors, projected texture stereo vision, GigE interface, MVTec HALCON software.
What IDS Imaging Development Systems says:
View more information on the Ensenso N30 and N35.

View More Products| Locate a vendor or system integrator | Receive e-mail updates
Share new products that you think are particularly interesting or helpful by contacting James Carroll, Senior Web Editor, Vision Systems Design.
Join our LinkedIn group | Like us on Facebook | Follow us on Twitter | Check us out on Google +