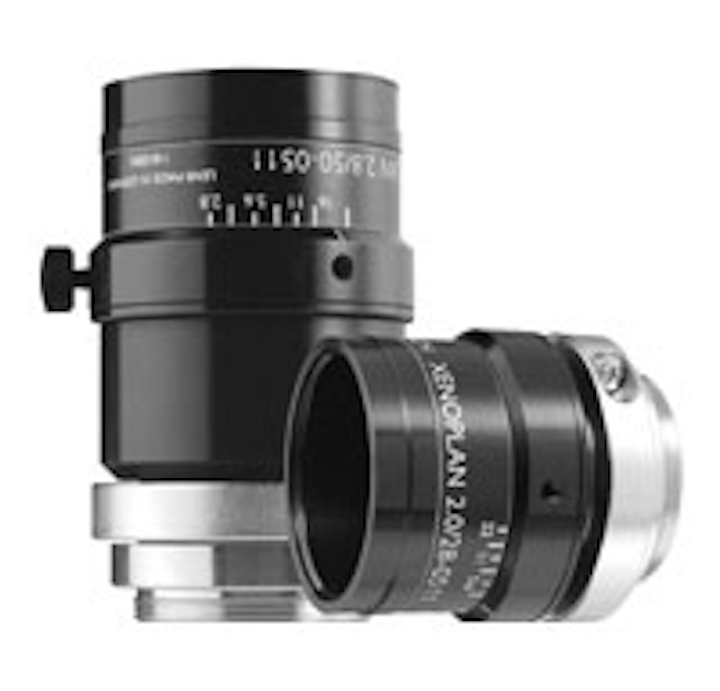 Schneider Optics will showcase its line of industrial compact C-Mount machine vision lenses at SPIE Photonics West in San Francisco. These lenses are corrected for the spectral range of 400 – 1000 nm on megapixel cameras, while providing high vibration stability and light construction. The compact series of lenses uses the same optics as the IR-corrected line of 400 – 1000 nm series and are suitable to meet the requirements for the 1/3, 1/2, and 2/3 inch image formats. In addition, by reducing some mechanical parts in the design, the price of the compact series is considerably below that of the 400-1000nm series. The lenses are available in 5 Pixel format, 2/3" format, 1.3" format, 1" format, and 1.3" format and are suitable for use in such applications as machine vision, medical imaging, traffic control, security and surveillance, robotics, biometrics, and aerospace imaging.
SPIE Photonics West booth number: 200
To Learn More:

Contact:Schneider Optics
Headquarters: Hauppauge, NY, , USA
Product: compact C-Mount lenses
Key Features: Suitable for 1/3, 1/2, and 2/3 inch image formats, vibration insensitivity for stable imaging, precise focusing, focus lock and fixed iris.
What Schneider Optics says:
View more information on the compact C-Mount lenses.
View More Products| Locate a vendor or system integrator | Receive e-mail updates
Share new products that you think are particularly interesting or helpful by contacting James Carroll, Senior Web Editor, Vision Systems Design.
Join our LinkedIn group | Like us on Facebook | Follow us on Twitter | Connect on Google +