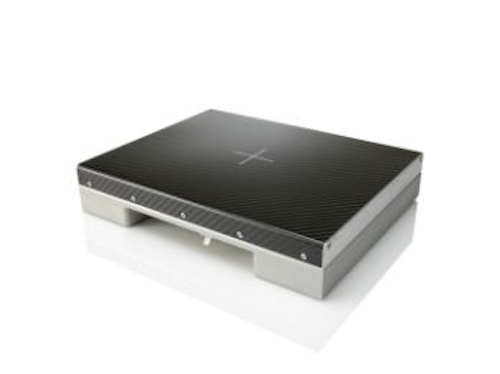 Teledyne DALSA has announced the release of the Rad-icon 2022 X-ray detector, which features a 2064 x 2236 CMOS image sensor, a 99 µm pixel size, and an active area of 20.4 x 22.1 cm. The X-ray detector also achieves a frame rate of 30 fps and high sensitivity with a Camera Link or GigE interface. Furthermore, the camera features a 5 lp/mm resolution, an energy range from 10 to 225 kV, 14-bit digital video output, an SDK, drivers, and programming support. The Rad-icon 2022 is suitable for use in industrial X-ray inspection, scientific imaging, and non-destructive testing, including weld inspection, printed circuit board inspection, and other industrial imaging applications.
To Learn More:
Contact: Teledyne DALSA
Headquarters: Waterloo, ON, Canada
Product: Rad-icon 3030 X-ray detector.
Key Features: 2064 x 2236 CMOS image sensor, 99 µm pixel size, 30 fps, different Gd2O2S (Gadox) scintillator options, Camera Link/GigE interface option, 14-bit output.

What Teledyne DALSA says:
View more information on the Rad-icon 2022.

View More Products| Locate a vendor or system integrator | Receive e-mail updates

Share new products that you think are particularly interesting or helpful by contacting James Carroll, Senior Web Editor, Vision Systems Design.
Join our LinkedIn group | Like us on Facebook | Follow us on Twitter | Connect on Google +