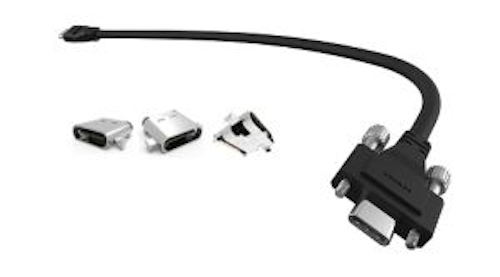 In a recent newsletter published byNewnex, the company announced that Beijing-based MVLZ will be the company's new distributor.
Founded in 2003 and specializing in distributingmachine vision supplies and components across the globe, MVLZ will now distribute Newnex products in China.
"We look forward to building a mutually beneficial and successful cooperation with Newnex to further increase the market share of Newnex products in China," said Mr. Ruan Zhiguang, MVLZ's Vice President of Sales and Marketing.
Additionally, Newnex announced that it is conducting research on how the industry will adopt the USB 3.1 Type-C technology. The USB Type-C connector has a reversible plug and cable orientation, along with a slim and compact profile, and supports supports USB Power Delivery 2.0 and Alternate Mode ("Alt Mode"), which Newnex said should open up opportunities for developers to build a more powerful interface that has the power to allow larger devices to draw power from a host, yet at the same time possesses much faster speed and supports alternate data protocols such as DisplayPort.
Click here to take the survey.
View more information onNewnex.
Share your vision-related news by contactingJames Carroll, Senior Web Editor, Vision Systems Design
To receive news like this in your inbox,click here.
Join ourLinkedIn group | Like us on Facebook | Follow us on Twitter