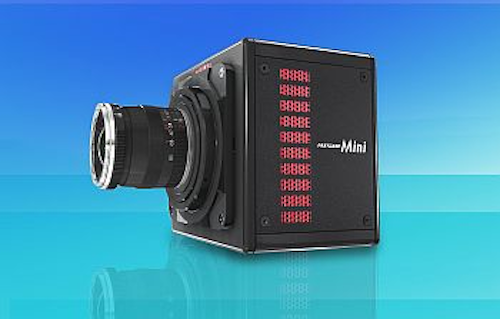 Adding to its line of FASTCAM Mini AXcameras, Photron has introduced the FASTCAM Mini AX200 high-speed camera, which features a light sensitivity of ISO 40,000 monochrome and 16,000 color. The camera is equipped with a 1 MPixel CMOS image sensor with a 20 µm pixel size and 12-bit ADC (Bayer system color) that can achieve a frame rate of 6,400 at full resolution. Additionally, the camera features a low-light mode, which drops the frame rate and shutter time to their maximum values, while maintaining other set parameters, to enable users to position and focus the camera. The actively-cooled camera, which features a GigE interface, is available with 4 GB, 8 GB, and 16 GB memory options, is suitable for use in automotive, military, and industrial high-speed imaging tasks and for high-frame-rate imaging in critical laboratory applications.
To Learn More:
Contact:Photron Inc.
Headquarters: San Diego, CA, USA
Product: FASTCAM Mini AX200 camera
Key Features: 1 MPixel, 12-bit global electronic shutter CMOS image sensor with a 20 µm pixel size, frame rates to 6,400 fps, ISO 40,000 for monochrome and 16,000 for color. GigE interface.
What Photron says:.
View more information on the FASTCAM Mini AX200.

View More Products| Locate a vendor or system integrator | Receive e-mail updates
Share new products that you think are particularly interesting or helpful by contactingJames Carroll, Senior Web Editor, Vision Systems Design.
Join ourLinkedIn group | Like us on Facebook | Follow us on Twitter| Check us out on Google +