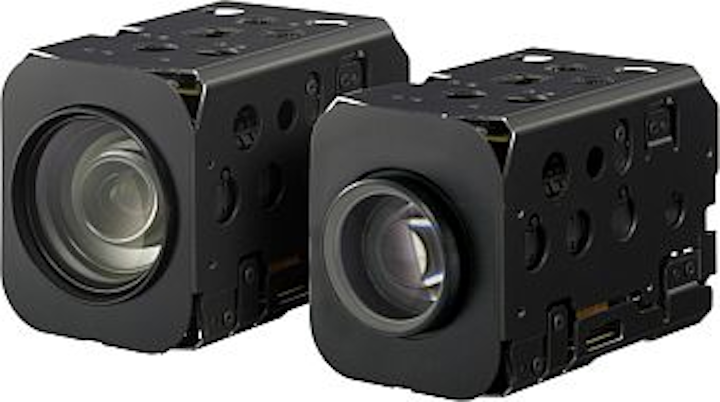 FRAMOS has announced that its North American subsidiary, FRAMOS Technologies, has expanded its partnership with Sony to include the company's FCB, XC, XCD, and CVY industrial camera lines.
The camera technology being added into the portfolio is based on Sony's image sensors, including Sony's FCB-MA130, a compact (16.5 x 18 x 10.3 mm ) zoom color camera model for OEMs that features a 13 MPixel CMOS image sensor a USB 3.0 interface, one-push autofocus, embedded image Stabilization, and face detection functions.
"For FRAMOS Technologies, this important extension strengthens the portfolio for our customers and further aligns with our 30 year SONY partnership," said Sebastian Dignard, President of FRAMOS Technologies Inc. "It will enable us to solidify our leadership as holistic imaging specialists that offer vision solutions from Sensors to Systems in North America"
Will USB 3.0 or GigE be the most popular interface choice for industrial cameras in two years? Let us know here.
This question is one of a number of questions included in the (now closed) eighth annual FRAMOS survey on industrial cameras to determine where developers and manufacturers think the technology and market is heading. Results of the survey, which Vision Systems Design partnered with FRAMOS on, will be available soon. In the meantime, we are interested in your thoughts, specifically, on interface choices moving forward:
View more information on cameras avaialble from FRAMOS.
Share your vision-related news by contacting James Carroll, Senior Web Editor, Vision Systems Design
To receive news like this in your inbox, click here
Join our LinkedIn group | Like us on Facebook | Follow us on Twitter | Check us out on Google +