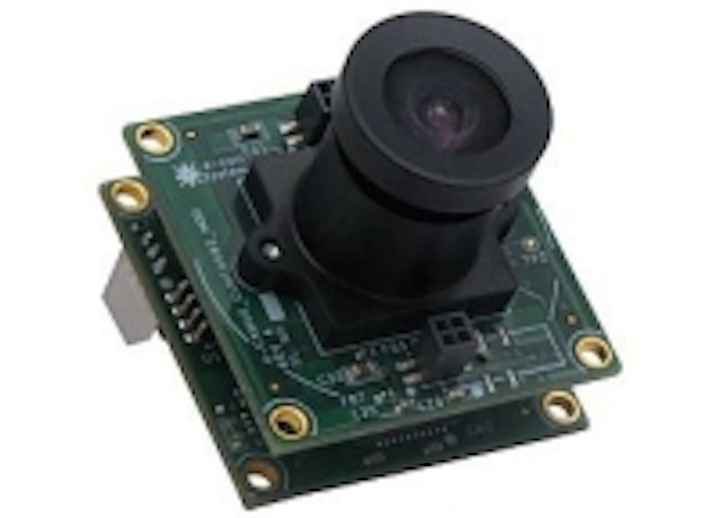 Touted by e-con Systems, Inc. as having an "RGB-IR" pixel format, the See3CAM_CU40USB 3.0 camera captures both visible and infrared (IR) illuminated images simultaneously. The sensor's 2 µm OmniBSI-2 pixel architecture enables low light imaging while a quarter of the sensors 4 MPixels are dedicated for infrared light, while the remaining 3 MPixels respond to the visible spectrum. The camera is based on the OV4682 4 MPixel CMOS image sensor from OmniVision Technologies and features an S-Mount (M12) lens holder, which allows customers to use lenses and optical filters such as IR cutoff, IR pass, or dual band filters, based on their application requirements. Additionally, the camera supports video streaming at 300 fps in 672 x 388 pixels, 90 fps in 720p high definition (HD) and 1080p HD in 40 fps. The See3CAM_CU40 is suitable for use in machine vision, agricultural monitoring, surveillance, and other imaging applications.

To Learn More:
Contact:e-con Systems
Headquarters: Tamil Nadu, India
Product: See3CAM_CU40
Key Features: RGB-IR pixel format, 4 MPixel CMOS image sensor, 40 fps in full HD, S-Mount lens mount, UVC compliant, USB 3.0 interface.
What e-con Systems says:
View more information on the See3CAM_CU40.

View More Products| Locate a vendor or system integrator | Receive e-mail updates
Share new products that you think are particularly interesting or helpful by contactingJames Carroll, Senior Web Editor, Vision Systems Design.
Join ourLinkedIn group | Like us on Facebook | Follow us on Twitter| Check us out on Google +