ON Semiconductor introduces BSI CMOS sensor technology for automotive imaging market
ON Semiconductor's new 1/3", 1.2MPixel CMOS image sensor is the first product to feature the company's new backside illuminated sensor technology for the automotive imaging market.
Jul 20th, 2015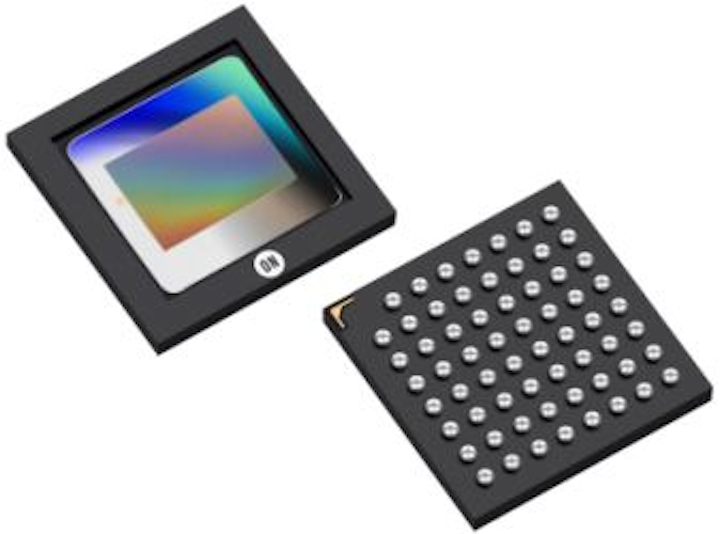 With the announcement of a new 1/3", 1.2MPixel CMOS image sensor, ON Semiconductor has introduced its first backside illuminated (BSI) sensor technology for the automotive imaging market.
The sensor technology delivers four times better low-light signal-to-noise ratio, 40% increase in visible light sensitivity, and greater than 60% improvement in near infrared performance than the AR0132AT CMOS image sensor for advanced driver assistance systems.
"The advantages this new BSI technology brings to the automotive market are exciting," said Sandor Barna, vice president, Automotive and Scanning Division at ON Semiconductor. "The state-of-the-art BSI devices based on this technology, that we currently have in early sampling, exhibit true industry-leading low light performance, and demonstrate our commitment to continued investment in automotive imaging technology."
ON Semiconductor's forthcoming AR0136AT CMOS image sensor is the first product that will feature the new technology. The AR0136AT is a 1.2 MPixel sensor features 3.75 µm BSI pixels and captures image in either linear or high dynamic range (120 dB) modes, with rolling shutter readout. It has an output pixel rate of 74.25 MPixel/s, which results in a frame rate of 45 fps at 960p resolution and 60 fps at 720p resolution. Engineering samples will be available in Q3 of 2015, with mass production planned for early 2016. Additionally, the sensor is compatible with ON Semiconductor's automotive image co-processors which provide megapixel HDR image processing.
View more information on the AR0136AT sensor.
Share your vision-related news by contacting James Carroll, Senior Web Editor, Vision Systems Design
To receive news like this in your inbox, click here.
Join our LinkedIn group | Like us on Facebook | Follow us on Twitter | Check us out on Google +