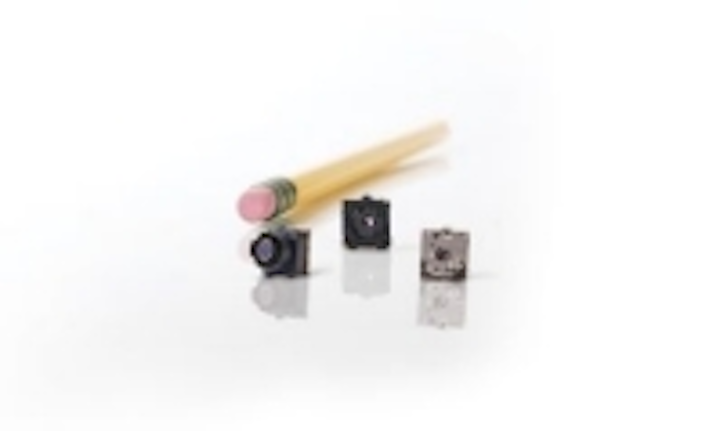 FLIR's Lepton infrared imaging camera—which was initially launched in early 2014—is now available worldwide, as FLIR Systems has reached agreements with two electronic component distributors, Digi-Key Electronics and Avnet, Inc., to make the camera available worldwide in single-unit quantities.
The Lepton features an 80 x 60 uncooled VOx microbolometer array with a pixel size of 17 µm. Lepton is designed for integration into third party products such as smartphones, tablets, diagnostic tools, automobiles, and OEM applications. The 8.5 x 8.5 x 5.9 mm fixed focus camera features a spectral range of 8 µm to 14 µm, 50° horizon field of view (FOV), and thermal sensitivity of <50 mK. Lepton utilizes wafer-level detector packaging, wafer-level micro-optics, and a custom integrated circuit that supports all camera functions on a single integrated low power chip. The FLIR ONE, which transforms an iPhone into an infrared imaging camera, was developed with the Lepton camera core.
Lepton is available in three variations: Two shutterless models offer a choice of either a 50° or 25° FOV lens, and a third model contains a 50° FOV lens with a built-in shutter that automatically recalibrates the camera.
"Because of Lepton's unprecedented size, low cost, and low power consumption, thermal technology can now be used in ways once considered impossible," said Bill Terre, Vice President and General Manager of OEM and Emerging Markets at FLIR. "We are eager to make Lepton available to the innovators who will use it in exciting new ways, ushering in a golden age of thermal imaging innovation."
In addition to the FLIR One, the Lepton is being used in such devices as the FLIR TG 165 Visual IR Thermometer, the AX8 machine vision temperature sensor, the FLIR C2 pocket-sized thermography camera, and the FLIR TCX Mini Bullet security camera. Digi-Key will start distributing the Lepton in late April, with Avnet beginning distribution in May. Along with a single unit, the Lepton will ship with a starter kit that will include a small, pocket-sized demo camera for rapid prototyping and proof of concepts.
View more information on the Lepton.
Share your vision-related news by contacting James Carroll, Senior Web Editor, Vision Systems Design
To receive news like this in your inbox, click here.
Join our LinkedIn group | Like us on Facebook | Follow us on Twitter | Check us out on Google +