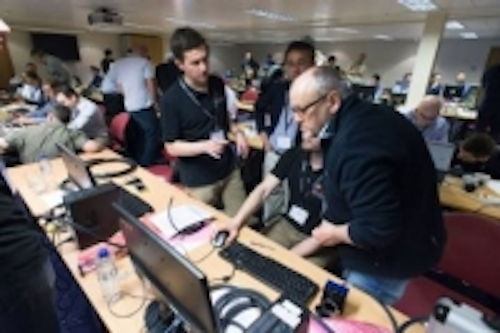 Camera Link
Version 2.0 of theCamera Link standard consolidates previous updates and offers five different levels of implementation. Reynold Dodson, president of BitFlow, acknowledged the fact that the sheer maturity of the standard has created certain compatibility issues that the Camera Link committee is working to resolve.
Camera Link HS
TheCamera Link HS standards committee is working on plans to produce revision 2 of the specification, due out in 2016. It will add a context packet mechanism, a frame leader and trailer packet will be specified, and more.
USB3 Vision
Version 1.01 of theUSB3 Vision standard clarifies some parts of the specification that may have been interpreted ambiguously in version 1.0. The standards committee is also developing a validation suite and working to ensure that the specification will provide support for 3D vision that will rely on a new revision of the GeniCam software standard. Additionally, an update is also being added to support multiple streaming devices. The committee is also addressing cable length issues and working on what USB3 Vision chair Eric Gross called, "some interesting developments on the USB3 front."
GigE Vision
TheGigE Vision standards committee is currently working on ways to support 3D cameras in the marketplace. Plans are for version 2.1, due for release to standardize on two different types of locking connectors—Type 90 and Type 110—that can be used in GigE Vision systems. These will alleviate the interoperability issues that have arisen due to the fact that some manufacturers have chosen to deploy their own proprietary solutions in the past.
The next International Vision Standards Meeting will take place in October 2015 in Chicago, USA.
Image viaActive Silicon Facebook.
Share your vision-related news by contactingJames Carroll, Senior Web Editor, Vision Systems Design
To receive news like this in your inbox,click here.
Join ourLinkedIn group | Like us on Facebook | Follow us on Twitter| Check us out on Google +
Page 1 | Page 2