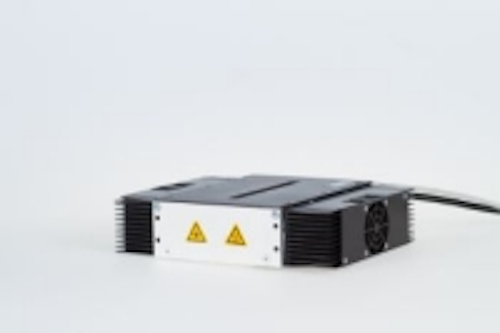 Chromasens has expanded its Corona II LED line light family to include a tube light version engineered to provide ultra-intense illumination for line scan cameras when inspecting highly specular reflective materials, such as metallic or glossy objects. The new tube light system projects a thin strip of concentrated LED light in uniformed brightness up to 1,200,000 Lux, while reducing shadows and unwanted reflections. In addition to manual control, Chromasens offers an optional external controller (XLC4) that allows brightness to be adjusted via a variety of interfaces (USB, Ethernet, RS232, and RS485). The Corona II tube light version is available in 170 mm and 340 mm module lengths, has a working distance of 10 mm, and is available in standard white, or other colors (red, green, blue, infrared, and ultraviolet) by request.
To Learn More:
Contact:Chromasens
Headquarters: Konstanz, Germany
Product: Corona II LED line light (Tube light version)
Key capabilities: Uniformed brightness up to 1,200,000 Lux, manual control, XLC external controller, 170 mm/340 mm module lengths, 10 mm working distance, IP20 protection class.
What Chromasens says:
View more information on Corona II LED line lights.

View More Products| Locate a vendor or system integrator | Receive e-mail updates
Share new products that you think are particularly interesting or helpful by contacting James Carroll, Senior Web Editor, Vision Systems Design.
Join our LinkedIn group | Like us on Facebook | Follow us on Twitter | Connect on Google +