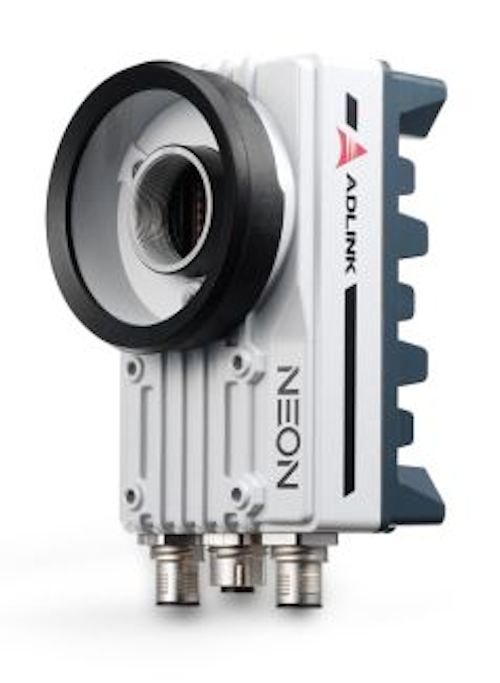 At Vision China, ADLINK Technology will showcase the NEON-1040 x86 smart camera, which features a quad core Intel Atom processor E3845 1.9 GHz. The camera is equipped with a 1" monochrome global shutter CMOSIS CMV4000 CMOS image sensor with 5.5 µm pixel size that achieves a frame rate of 60 fps. The 4 MPixel open-architecture NEON-1040 features FPGA coprocessors, as well as GigE, USB 2.0, and RS-232 ports, a C-Mount lens mount, and 32 GB storage for image processing, programs, and archiving. In addition, the NEON-1040 features software support with STEMMER Common Vision Blox, MVTec HALCON, and other machine vision software.
Vision China booth number: N1-1208
To Learn More:
Contact: ADLINK Technology, Inc.
Headquarters: San Jose, CA, USA
Product: NEON-1040 smart camera
Key Features: Quad core IntelAtomprocessor E3845 1.91GHz, 1" 4 MPixel global shutter CMOSIS CMV4000 image sensor, 5.5 µm pixel size, 60 fps, open architecture design.
What ADLINK says:
View more information on the NEON-1040 smart camera.

View More Products| Locate a vendor or system integrator | Receive e-mail updates
Share new products that you think are particularly interesting or helpful by contacting James Carroll, Senior Web Editor, Vision Systems Design.
Join our LinkedIn group | Like us on Facebook | Follow us on Twitter | Connect on Google +