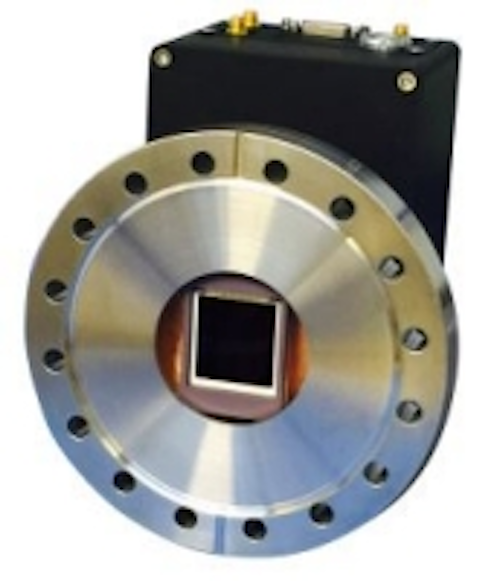 Newly-launched from Raptor Photonics is the Eagle XO family of open-front X-Ray CCDcameras for both direct and indirect X-Ray detection, which will be on display at Photonics West in San Francisco from February 16-18. The cameras feature either the e2v CCD42-40 in either the back-illuminated advanced inverted mode operation (AIMO) version or the deep-depleted AIMO version, in either 2048 x 2048 or 2048 x 512 arrays with a 13.5 µm pixel size. Eagle XO cameras runs at 16-bit bit digital output through a Camera Link interface delivering low read out noises, 2.3 e- rms @ 75 kHz pixel readout rate.
SPIE Photonics West booth number: 515
To Learn More:

Contact:Raptor Photonics
Headquarters: Larne, Northern Ireland
Product:Eagle XO X-Ray CCD cameras
Key Features: Back-illuminated CCD sensor from e2v, 13.5 µm pixel size, Camera Link interface, dee-cooled thermoelectric cooler, open front end.
What Raptor says:
View more information on the Eagle XO cameras.

View More Products| Locate a vendor or system integrator | Receive e-mail updates
Share new products that you think are particularly interesting or helpful by contactingJames Carroll, Senior Web Editor, Vision Systems Design.
Join ourLinkedIn group | Like us on Facebook | Follow us on Twitter