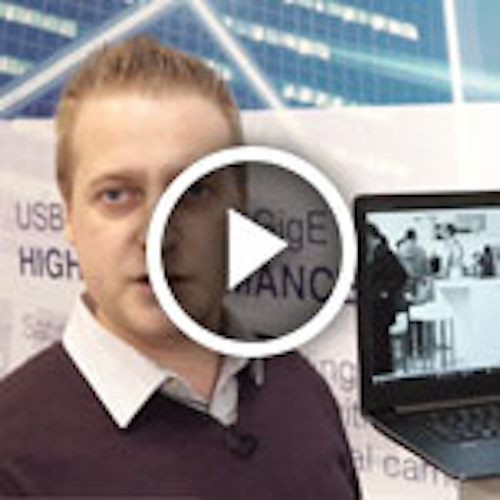 Lumenera is a leading developer and manufacturer of high performance digital cameras and custom and OEM imaging solutions, with an extensive range of high quality digital cameras with unique combinations of speed, resolution and sensitivity. Learn mo
At VISION 2016,Brendan Lelieveld-Amiro, Sales Engineer at Lumenera, showcased some of the company's latest USB3 cameras, which target machine vision and intelligent transportation systems, among other imaging applications.
One such camera was the Lt29059, which features the 29 MPixel KAI-29050 CCD image sensor, which is a 35 mm sensor with a fully global electronic shutter. The camera also features a Canon EF lens mouth with fully-integrated controller for auto focus/iris supported by Lumenera's API, a zero-loss 256 MB RAM frame buffer, binning and region of interest modes, as well as a locking USB 3.0 connector.
Additionally, Lelieveld-Amiro showcased the Lt545 camera line, which is offered in 3 MPixel, 5 MPixel, 8.9 MPixel, and 12 MPixel models based on Sony Pregius CMOS image sensors.