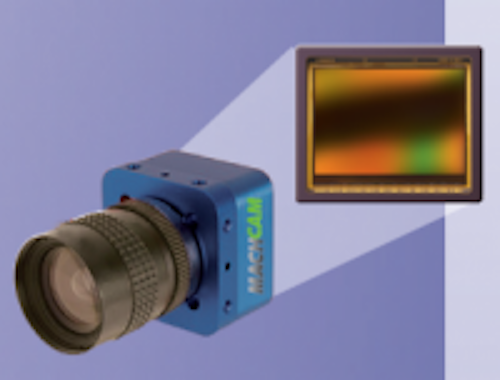 Available in both color and monochrome, the MACHCAM 71 (C/M) machine vision camera from The Crowley Company features a 71 MPixel CMOS image sensor and targets a variety of applications, including automated inspection, aerial imaging, scientific and medical imaging, and law enforcement. The sensor used in the camera is the CHR70M from CMOSIS, which is a 71 MPixel CMOS sensor with a 3.1 µm pixel size that can capture images at 3 fps. Additionally, the camera features a Camera Link or USB3 interface (GigE under production), and a dynamic range of 63 dB.
To Learn More:

Contact:The Crowley Company
Headquarters: Frederick, MD, USA
Product: MACHCAM 71C and MACHCAM 71M
Key Features: 71 MPixel CMOS sensor from CMOSIS, 3 fps, Camera Link and USB3 interface (GigE forthcoming).
What The Crowley Company says:
View more information on the MACHCAM 71.

View More Products| Locate a vendor or system integrator | Receive e-mail updates
Share new products that you think are particularly interesting or helpful by contacting James Carroll, Senior Web Editor, Vision Systems Design.
Join our LinkedIn group | Like us on Facebook | Follow us on Twitter