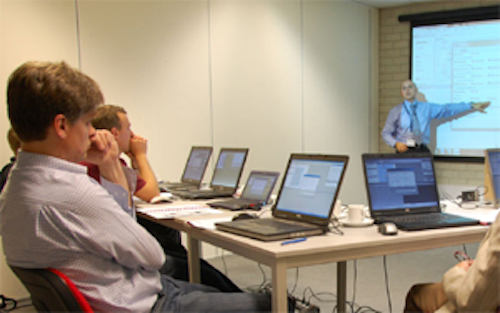 Matrox Imaging (Montreal , Quebec , Canada) is offering classroom training on its Matrox Design Assistant 3.0 software for Matrox Iris GT smart cameras between May 6-8, 2013 at its Canadian headquarters.

The 2 ½-day instructor-led course provides training on developing applications using Design Assistant, an integrated development environment (IDE) for the Iris GT smart camera.

The course is designed for systems integrators, in-house integration specialists, machine builders and OEMs who develop smart camera-based vision or inspection systems.

During the training sessions, attendees will learn how to configure and deploy vision applications by constructing a flowchart instead of writing traditional program code, set up an operator view (HMI), choose the best analysis and processing tools for their application, and interface to automation equipment like PLCs all within Design Assistant's IDE.

Participants who register before April 8 will save 20 per cent on the cost of tuition. Course descriptions and registration information can be found on the Matrox Imaging website or by emailing imaging.training@matrox.com.
Related articles from Vision Systems Design that you might also find of interest.
1. Antisway crane system embeds smart camera

Microview & LinZhi Image Tech Corp. (MVLZ; Beijing, China) has developed an automated antisway system for a crane that incorporates a smart camera from Matrox Imaging, a fiber-optic communication link, and a feedback control system based on a programmable logic controller.

2. Cherry tomatoes sorted by vision

Korean researchers have developed a system to examine the feasibility of sorting cherry tomatoes based on real-time color image processing.

-- Dave Wilson, Senior Editor, Vision Systems Design