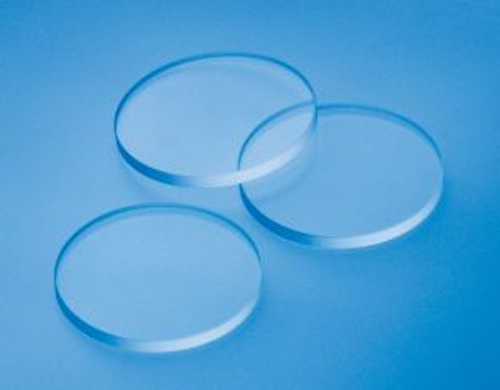 Polymer waveplates from Edmund Optics are designed fortransmitting light while modifying its optical polarization state and provide a durable, low-cost alternative to quartz waveplates. The waveplates feature a thin birefringent polymer film which is layered between two glass windows. Available in ¼λ and ½λ retardance, the waveplates provide an angular field of view and lower sensitivity to incidence angles than comparable quartz waveplates and are available in multiple wavelengths or achromatic designs, including in 405 nm, 488 nm, 532 nm, 560 nm, 633 nm and 650 nm wavelengths in ¼ wave or ½ wave varieties.
To Learn More:

Contact:Edmund Optics
Headquarters: Barrington, N.J., United States
Product:Polymer waveplates
Key Features: True zero order waveplate performance, ¼λ and ½λ retardance, multiple wavelengths or achromatic designs.
What Edmund Optics says:
View more information on the polymer waveplates.
View More Products| Locate a vendor or system integrator | Receive e-mail updates
Share new products that you think are particularly interesting or helpful by contactingJames Carroll, Senior Web Editor, Vision Systems Design.
Join ourLinkedIn group | Like us on Facebook | Follow us on Twitter | Check us out on Google +