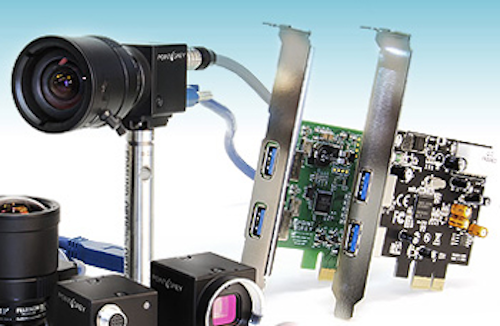 The Automated Imaging Association (AIA) and members of the USB3 Vision Technical Committee have ratified the new USB3 Vision standard.

The USB3 Vision specification is the result of many months of collaboration between some of the machine vision industry's leading technology companies.

The aim of the standard is to enable interoperability between USB 3.0 imaging components such as cameras, accessories and software. Like the popular GigE Vision standard, USB3 Vision will provide a framework for transmitting high-speed video and related control data.

"We are proud to have been part of this effort and congratulate the AIA and our fellow committee members on their hard work and dedication," says Michael Gibbons, director of sales and marketing at digital camera maker Point Grey (Richmond, BC, Canada).

Point Grey plans to support USB3 Vision in the future on its existing Flea3 and upcoming Grasshopper3 camera models via a firmware update. Its goal is to enable interoperability with other USB3 Vision-compliant devices and software, while also maintaining backward compatibility for its existing customer base.

Version 1.0 of the USB3 Vision specification is available for download to the public for free on the AIA website here.

Related articles from Vision Systems Design.
1. Choosing the right vision interface

Demands from systems makers are resulting in a second wave of high-speed connection options including CoaxPress, Camera Link HS, 10 GigE Vision and USB3 Vision.

2. Looking to the future of vision

Thinking ahead to standards updates and the evolving needs of machine-vision systems helps developers and component vendors get a jump on innovation.

-- Dave Wilson, Senior Editor, Vision Systems Design